Ex-Barcelona President Claims La Liga Wouldn't Resume If Real Madrid Led Standings
KEY POINTS
Joan Gaspart claims La Liga would have been done had Real Madrid sat on top
Gaspart served as Barcelona's president from 2000 to 2003
With La Liga reportedly set to resume in June, Lionel Messi admits it would be odd to play again
FC Barcelona sat two wins and two points above Real Madrid to seize the No. 1 spot in the La Liga standings when the games were suspended due to the Coronavirus pandemic. But had the positions been reversed, former Barca president Joan Gaspart claims league executives would not even contemplate on the resumption of the season.
The 75-year-old served as the chief executive at Camp Nou from 2000 until 2003. And perhaps having known how things were run inside, he maintained that Madrid holding the league supremacy prior to the hiatus would have been enough to call it a season.
"If Madrid had finished as leader before the confinement, La Liga would have ended," Gaspart told Tertulia del 10 del Barca on Wednesday, via AS.
La Liga is reportedly set to resume on June 12 as Spain's Prime Minister Pedro Sanchez gives the go signal for soccer to return starting June 8.
"Spain has done what it should and now new horizons are opening for everyone. The time has come to resume many daily activities. From June 8, La Liga will return to football," Sanchez said Saturday, via Goal.
Barca and Madrid each have 11 games left to play this season, and while both clubs are raring to hit the field anew, Barcelona's star captain Lionel Messi admits there would be an odd feeling when they start competing again.
"I don't think anyone could have seen something like this coming. Some people warned that worldwide pandemics could happen from time to time, but I really never could have imagined it would unfold like it did, or the enormous impact it's having on virtually the entire world," Messi told Adidas.
"Living or working with so much uncertainty is never easy, especially when faced with a situation as unheard-of as this one. We all wonder when we'll get back to work when we'll start training and competing again. For any soccer player, it's crucial to stay focused when you hit the field.
"When we start playing again, it will be like starting from scratch. We'll have some time to get ready before the league starts up, and we'll also get back key players on our team who were injured. Technically it will still be the same season, but I think every team and player will feel it's different."
Barcelona endured a relatively woeful era under Gaspart's watch. Marked by questionable player signings that brought nothing but forgettable results for the club, he was prompted to step down from his post not even three years into his appointment.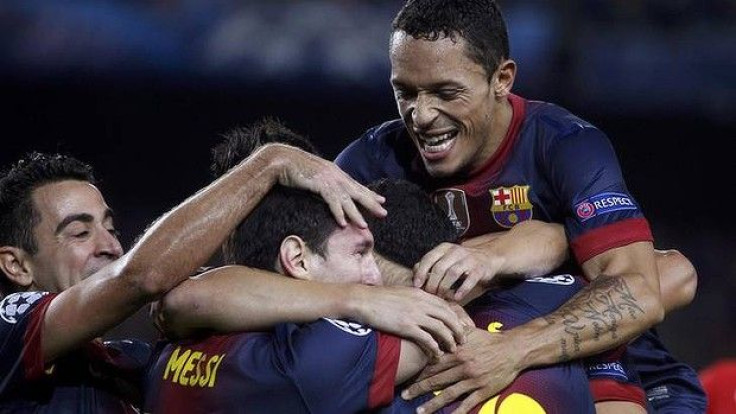 © Copyright IBTimes 2023. All rights reserved.