Ex-NFL Player Kellen Winslow II Arrested On Rape, Other Sex Crime Charges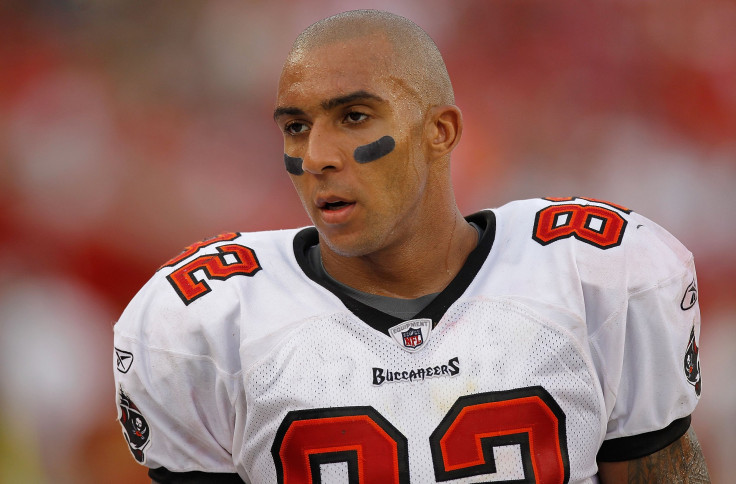 Ex-NFL player Kellen Winslow II, the son of Hall of Fame tight end Kellen Winslow, was arrested for rape and other sex crimes on Thursday.
Winslow II was apprehended by deputies at his home in the San Diego suburb of Encinitas on suspicion of multiple sex-crime charges, the San Diego Union-Tribune reported. Authorities also searched his home.
The 34-year-old former tight end was charged with two counts of rape, two counts of kidnapping with intent to commit rape and single counts of forcible sodomy, oral copulation, indecent exposure and residential burglary.
The arrest stems one week after he was jailed for allegedly burglarizing a mobile home inside the Park Encinitas Mobile Home Park. A witness saw him walking into a residence in the park and remain there for roughly 10 minutes before leaving in a black SUV.
"I confronted him and said 'Hi, can I help you with anything?'" the witness told KGTV. "He said, 'Nope, just looking for my dog.' I go, 'What dog?' and he said, 'Well, it's a red dog, Clifford.' And I went, 'There's no dog here.' I said I'm not comfortable with this, you need to leave. And he just stood there and he went, 'Alright then.'"
Authorities reportedly spotted the vehicle and then made the arrest. The former NFL star was later released after posting $50,000 bail. Winslow II's attorney Brian Watkins declined to comment on the matter, the Union-Tribune reported.
After last week's arrest, Harvey A. Steinberg, another defense attorney for Winslow II, said through a publicist that Winslow II "emphatically denies committing any burglary."
"He would have no need to burglarize or steal anything from anyone at a trailer park," Steinberg said. He added that Winslow II "looks forward to being vindicated" in court.
Winslow II played in the NFL from 2004-2013, according to Yahoo Sports. He was selected to the Pro Bowl in 2007 with the Cleveland Browns.
© Copyright IBTimes 2023. All rights reserved.