LeBron James To Philadelphia 76ers Not A 'Good Move' For Him: Howard
LeBron James signing with the Philadelphia 76ers would be a "bad move" for him at this point in his career, according to Charlotte Hornets center Dwight Howard.
James continues to be linked with a number of different teams this summer due to the increasing likelihood of him becoming a free agent and leaving the Cleveland Cavaliers for the second time in his career.
The 33-year-old was able to drag his hometown side to the NBA Finals where they faced the Golden State Warriors for the fourth straight year, but failed to make it a competitive series with the defending champions sweeping them last week.
Many believe the focus for him now from a basketball standpoint is moving to a side with championship-challenging credentials as he looks to improve his 3-6 losing record in the NBA Finals.
The Warriors themselves are linked with a move for James while other contenders are the Houston Rockets, Los Angeles Lakers and the Sixers to name a few.
The Sixers, in particular, would be a very intriguing move as they are currently one of the most exciting young teams in the league spearheaded by the duo of Joel Embiid and Ben Simmons. With James in the ranks, they could potentially establish a dynasty for years.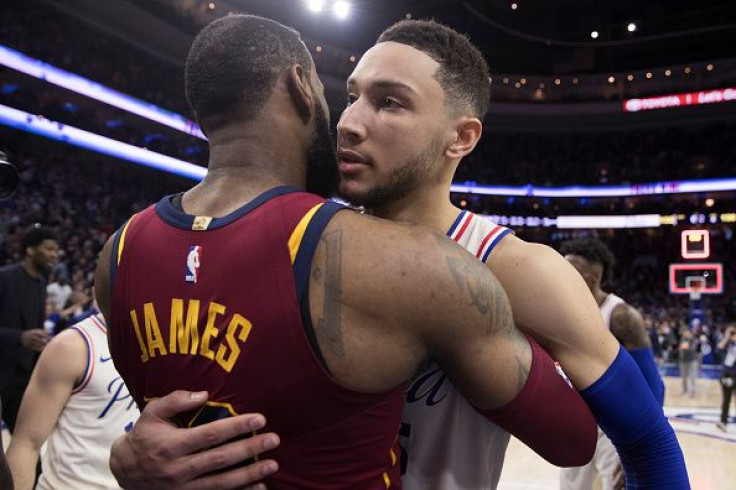 But Howard does not see that happening as the Sixers already have two players who want the ball and James will likely not want to share it, especially with a player in Simmons who is similar to him.
"All of us want to have the ball in our hands because we feel like we can do something special with the ball," Howard said on ESPN. "This is what we work for so LeBron going to Philly, I don't see that happening because they already have like the baby LeBron already with Ben Simmons."
"He's doing almost all the things LeBron has done for his teams: he's getting the assists, he's getting the triple-doubles, he's scoring, passing, rebounding, he's doing those things. I think if this was LeBron's last season and he wanted to really mentor a guy like Ben Simmons, it would be great. But Embiid needs the ball, Ben Simmons wants the ball, they just need more shooters I would say," he said.
"I think at this point in LeBron's career, I don't think it's a good move. You got two guys who are rising, Embiid and Simmons, they're rising, they're becoming great players on their own. At the end of the day, he [James] really has to do what makes him happy and the best decision for his career. You have to really take your emotions out of it. Whatever he does, we're still going to compete. As a competitor, I hate LeBron's guts. I want to beat him, that's me being a competitor but as a man, I respect him, what he's done for the game, what he's done for his family," he added.
James averaged 27.5 points, 9.1 assists, and 8.6 rebounds with 52.2 percent shooting from the field during the regular season while he was even better in the postseason, averaging 34.5 points, 9.2 rebounds, and 9.0 assists.
© Copyright IBTimes 2023. All rights reserved.