Ex-NFL Star Greg Hardy Wants To Face Francis Ngannou, Derrick Lewis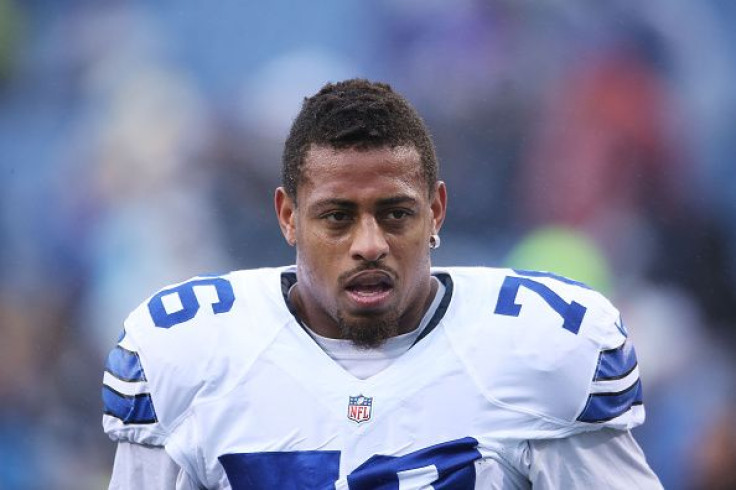 As he prepares for his professional mixed martial arts debut, former Carolina Panthers defensive end Greg Hardy is already eyeing two heavyweight fighters he wants to face in the future — Francis Ngannou and Derrick Lewis.
Hardy will look to impress the UFC brass when he takes on another former NFL player in Austen Lane in the first week of the second season of Dana White's Tuesday Night Contender Series on June 12, a mini-promotion aimed at allowing prospects the chance to impress and then fight for the top MMA organization in the world.
The 29-year-old could earn a UFC contract even if he loses, provided he displays an impressive performance, though there will be inevitable criticism directed at the Las Vegas-based promotion should they do so, due to Hardy's past issues with domestic violence which were highly-publicized.
Regardless, Hardy hopes to repair his image with a successful career in MMA, having amassed a 3-0 amateur record since pursuing the sport last year as he has some hard-hitting opponents in mind should he receive a UFC contract.
"I think Francis [Ngannou] or Derrick [Lewis]," Hardy told CBS Sports. "It would be a heavyweight collision. Those guys are skilled, everybody says they are just punchers, but I know those guys have a lot of skills."
"I know they've been working hard since the last time they fought because of the ridicule that they have gotten, so I just feel like by the time I get there it will be a hell of a fight."
Lewis (19-5-1) has already spoken out about the prospect of facing Hardy, claiming he would love to beat up another wife beater, having mentioned the fact about Travis Browne after knocking him out last year.
"He's a wife beater. I'd like to get in there with him. I like knocking these wife beaters out," Lewis told TMZ last month. "Yeah, I'll fight Greg Hardy. It'd be like vice versa of him beating all the women; I'll be beating him like he's a woman."
"I grew up watching my mom and step dad fight watching about every single damn day — fist fighting — for the stupid stuff. I don't tolerate stuff like that at all," Lewis added.
Given his NFL experience, along with his 6-foot-5-inch-frame, Hardy has all the makings to be a successful heavyweight as his American Top Team coach Din Thomas compared him to Ngannou (11-2), who many view as a potential future champion.
"A more athletic version, but a less experienced version," Thomas explained. "You know, Francis got a good two, three years on him, but he's not the athlete Greg is, I can attest to that. I've never worked out with Francis, but I've worked out with a lot of guys and I've worked out with Greg and I can't imagine him being anywhere near the athlete Greg is."
"The only fight that kind of makes sense for Brock Lesnar is Greg Hardy," Thomas added. "Which is, in my opinion, not a great fight for Greg at the moment, but maybe in a year or two. Bring it."
© Copyright IBTimes 2023. All rights reserved.