Exclusive Colin Kaepernick National Anthem Update: Transgender Model Mia Isabella Supports 49ers QB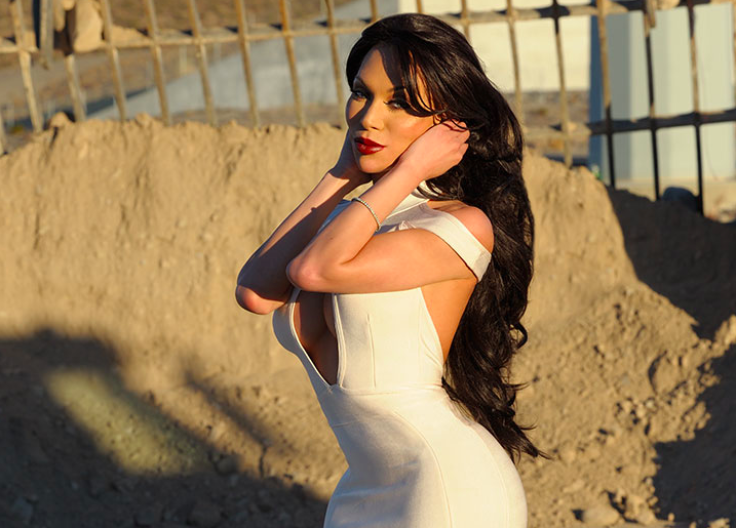 While San Francisco 49ers quarterback Colin Kaepernick receives a massive backlash for refusing to stand during the national anthem, there is someone who is on his side: transgender model Mia Isabella. Isabella supports Kaepernick and his protest because she knows what it's like to be discriminated against. On Sunday, the quarterback said he would not stand for the anthem while race relations in the U.S. remain strained.
"I stand with [Kaepernick] because I understand the message," she said in an exclusive statement to the International Business Times via email Monday. "I am a trans woman of color watching the world around me in dismay at the civil rights issues my community are currently facing. Trans people of color are being murdered at an alarming rate and they are not getting the publicity so many other situations are this is not a new thing it is just newly being televised."
Isabella thinks it's "funny" Kaepernick received such a harsh backlash for his protest, saying it shouldn't matter if he's a wealthy football player. "It is, in fact, his American right to speak his mind whether right or wrong— [just] as it is for everyone else's commenting," she told IBT. "It is his responsibility as a man, role model, and leader to leave a teachable legacy from his own life experiences to give strength to those who can't stand."
As for the nature of their relationship, Isabella denied they had a "physical sexual relationship." When asked if they were simply friends, she said, "you can call it what you like."
Whatever bond the two might have, one thing is certain: They both encouraged each other during challenging times. "[He] reminded me that no matter what creed or sexuality or gender, I was a Queen and I believe I was able to also inspire the same boldness in him as well," the model explained. "In fact, I remember many times where I was told my way of thinking, my fight, my drive and resilience did ignite the King in him."
Ultimately, Isabella said Kaepernick's protest does not mean he is not patriotic. "The message is simple 'All Lives Matter,'" she said. "Stand up and make them count you because you are an American. People are confusing symbolism with patriotism if you want to be proud of your country, [then] stand for what we were built on: Fighting for freedom, liberty and the pursuit of happiness for ALL!"
The footballer explained himself Sunday. "I have great respect for men and women that have fought for this country," Kaepernick said during a press conference. "I have family. I have friends that gone and fought for this country. They fight for freedom. They fight for the people. They fight for liberty and justice for everyone. And that's not happening. People are dying in vain because this country isn't holding their end of the bargain up as far as, you know, giving freedom and justice and liberty to everybody."
Follow me on Twitter @mariamzzarella
© Copyright IBTimes 2022. All rights reserved.
FOLLOW MORE IBT NEWS ON THE BELOW CHANNELS