Expert Explains Why COVID-19 Will Never Be An Endemic
KEY POINTS
Dr. Yong said that the virus will eventually be controlled by vaccines
He said that COVID-19 could become a respiratory disease like the seasonal flu
Thailand has reported more than 2.4 million COVID-19 cases since the beginning of the pandemic
Renowned Thai virologist Dr. Yong Poovorawan has dismissed suggestions from health authorities across the world that the COVID-19 pandemic will become endemic, adding that cases caused by the virus may never fade away.
In a recent post on his Facebook page, Dr. Yong pointed out that while the word "endemic" was often used in conjunction with COVID-19, the actual meaning of the word may have been overlooked by health experts' fervor to end the pandemic.
Oxford Languages, the world's leading dictionary publisher, defines the word endemic as "(of a disease or condition) regularly found among particular people or in a certain area." However, COVID-19 has spread all over the world and is unlikely to be confined to a certain area, unlike Africa's Yellow Fever or the Middle East's MERS.
Dr. Yong added that this means COVID-19 will unlikely become an endemic, much like measles and diphtheria. Both communicable diseases, which can be prevented by vaccines, are also not called endemic.
Despite the bleak suggestion, Dr. Yong said the virus will eventually be controlled by vaccines and natural immunity, which would significantly reduce the mortality rate. He added that the novel coronavirus would more likely become a respiratory disease like that of seasonal flu.
His comments echoed that of the U.K.'s Health Minister Sajid Javid who, last week, suggested that societies would need to learn how to live with the virus.
"COVID is not going away. It's going to be with us for many, many years, perhaps forever, and we have to learn to live with it," Javid said.
Dr. Yong's remarks come as Thailand continues to record an influx of COVID-19 cases, with health officials reporting 8,618 new infections Saturday morning. In comparison, the country reported 8,450 new cases Friday morning, according to The Bangkok Post.
On Saturday, health officials also recorded 19 additional COVID-19 deaths. All of the fatalities occurred in Thais between the ages of 24 and 96, with the median age being 65.
Over the past week, Thailand reported 46,590 new cases and 113 deaths. The country now has a toll of 2,424,090 coronavirus infections and 22,145 deaths since the beginning of the pandemic, data from the Johns Hopkins University of Medicine showed.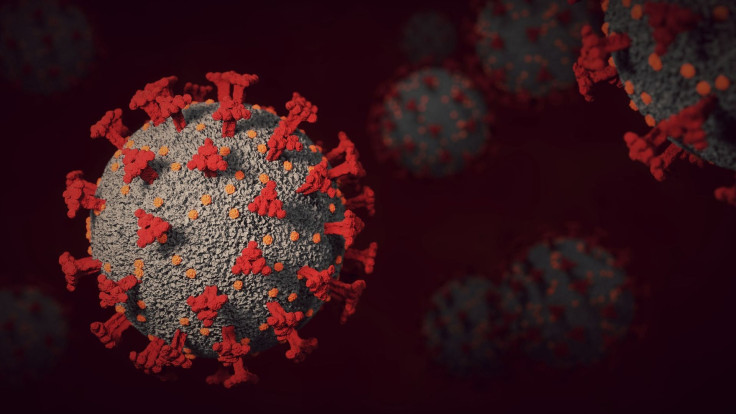 © Copyright IBTimes 2022. All rights reserved.
FOLLOW MORE IBT NEWS ON THE BELOW CHANNELS