Explicit Photos Anthony Weiner Sent To Sydney Leathers Hit Web
File this in the category of Too Much Information. The website TheDirty.com published very NSFW photos of Anthony Weiner's genitals on Thursday, revealing to the world one of the last things most of us would ever want to see.
No, we're not posting the explicit photographs or a link to them here (a quick Google search can have you looking at them, if you are too curious, within seconds), but suffice it to say that they are uncensored versions of ones the website already published earlier this month.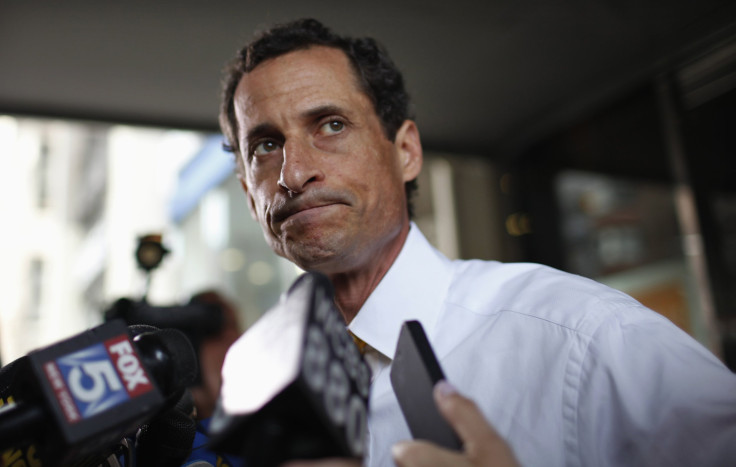 TheDirty.com accompanied the images with an explanation about its decision to publish them, as well as a plea to New York City voters that they refrain from voting for Weiner.
"As the flagship city of the United States, you must use this as an opportunity to tell the world that dirty politicians like Anthony Weiner don't deserve to represent you," the statement reads in part. "Today is the first time in our company history that TheDirty.com has published extreme nude images without censor because New York deserves better leadership than this. Let your voices be heard and demand that Anthony Weiner aka Carlos Danger withdraws immediately from the mayoral race."
And the release of the pictures surely won't be doing Weiner any favors as he tries to get past the sexting scandal that has roiled his campaign and sent the poll numbers of the former front-runner in the race for New York City mayor plummeting this week.
Earlier this month, Weiner admitted that he exchanged sexts and nude photographs with 23-year-old Sydney Leathers and an as-yet-undetermined number of other women, even after he resigned from Congress in disgrace in 2011 as a first round of sexting incidents came to light.
Calling himself "Carlos Danger" on the website where he first met Leathers online (they never met in person), Weiner started a flirtation that she says very quickly turned sexual, leading to explicit photo exchanges and repeated phone sex.
According to screenshots of electronic messages between the two dirty tweeters also first released by TheDirty.com, he described in explicit detail some of the sexual things he wanted to do with her, and even promised to get a Chicago apartment for them to use as a "love nest."
All this despite the fact that Weiner is married to Hillary Clinton confidant and aide Huma Abedin, with whom he has a young son.
And even as the torrent of disgusting revelations continues unabated, Weiner says that he still plans to stay in the mayoral race.
Good luck with that, Carlos.
© Copyright IBTimes 2023. All rights reserved.