Explosive Report Says Chinese Scientists Discussed Weaponizing Coronavirus In 2015
KEY POINTS
The paper lists 18 authors including PLA scientists and weapons experts
A cybersecurity specialist said he thinks the document isn't fake
Chinese media says the document was "openly on sale"
A 'leaked' document allegedly written by Chinese scientists and health officials in 2015 discussed the weaponization of SARS coronavirus, the Weekend Australian reported, fuelling a conspiracy theory that the novel coronavirus had its origin in a lab in Wuhan, China.
Chinese state-backed Global Times hit back with a claim that the Australian media was "quoting a Chinese book that is openly on sale" and "twisting the book's contents to support its own conspiracy theory." The 2015 book, 'The Unnatural Origin of SARS and New Species of Man-Made Viruses as Genetic Bioweapon,' was published by military doctor Xu Dezhong and was on sale on Amazon, Global Times said, though it was currently out of stock.
The paper cited by the Weekend Australian bore the same name. The document, which lists 18 authors including People's Liberation Army scientists and weapons experts, talks about how the virus can be "artificially manipulated into an emerging human ­disease virus, then weaponized and unleashed in a way never seen before."
Peter Jennings, the executive director of the Australian Strategic Policy Institute (ASPI), told News.com.au that the document is as close to a "smoking gun" as we've got.
"I think this is significant because it clearly shows that Chinese scientists were thinking about military application for different strains of the coronavirus and thinking about how it could be deployed," said Jennings.
"It begins to firm up the possibility that what we have here is the accidental release of a pathogen for military use," added Jennings.
Jennings thinks this is why China wasn't enthusiastic about outside investigations into the outbreak. "If this was a case of transmission from a wet market it would be in China's interest to co-operate … we've had the opposite of that."
The World Health Organisation has concluded the virus most likely crossed over to humans from bats, but speculations were rife that the virus that caused the pandemic was "accidentally released."
The report was verified by cybersecurity specialist Robert Potter, news.com.au reported. "We reached a high confidence conclusion that it was genuine ... It's not fake but it's up to someone else to interpret how serious it is," Potter said.
"It emerged in the last few years ... they (China) will almost certainly try to remove it now it's been covered."
Potter said it isn't unusual to see Chinese research papers on topics they need to work on. It doesn't mean action was taken, he said.
"It's a really interesting article to show what their scientific researchers are thinking," he added.
Former CDC Director Robert Redfield recently told CNN that he believed the novel coronavirus "escaped" from the Wuhan Institute of Virology.
"I'm of the point of view that I still think the most likely etiology of this pathology in Wuhan was from a laboratory. Escaped. Other people don't believe that. That's fine. Science will eventually figure it out," Redfield said.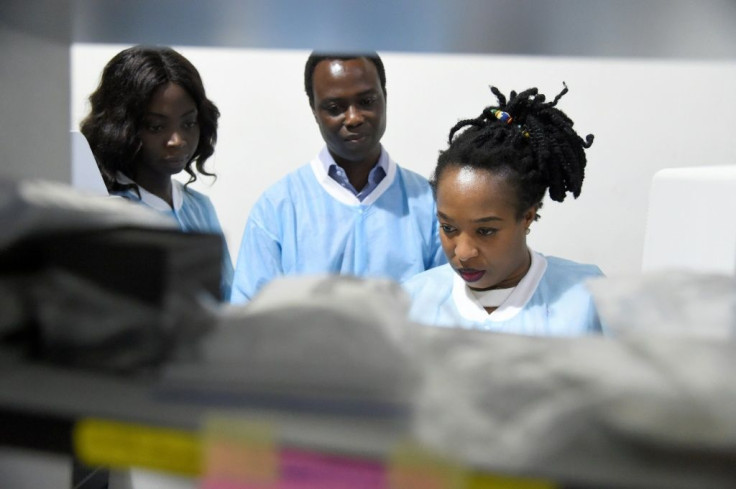 © Copyright IBTimes 2022. All rights reserved.
FOLLOW MORE IBT NEWS ON THE BELOW CHANNELS