Extreme Weather 2019: Tropical Storm Gabrielle Moves Northeastward, Bringing Mix Of Wet And Warm
Tropical Storm Gabrielle continues moving into the northeast Atlantic, bringing a mix of wet and warm weather to the United Kingdom.
Gabrielle first formed last week, picking up strength thanks to the open and warm waters the central Atlantic provided. By Friday, it had formed into a full tropical storm as it continued to move towards the U.K.
As of Tuesday afternoon, the National Hurricane Center had Gabrielle moving northeast at 29 mph with sustained winds of 50 mph. It's also expected to weaken down to a tropical depression as it moves closer to Ireland.
Despite possibly weakening, Gabrielle is still forecasted to bring rain and heat to most of the U.K.
Some parts in and around the U.K. are expected to see warm temperatures provided by Gabrielle.
Ireland and Scotland will instead have to contend with a fresh storm front that will drop plenty of rain before it scatters and spreads south. Some areas are also at risk for severe wind gusts that could possibly reach 60 mph.
"The rain will die out and become light and patchy as it clears across the South early on Friday, and temperatures are likely to be a few degrees lower, but just briefly," said Sky News' Isobel Lang.
The 2019 storm season has left the Atlantic Ocean extremely active since August. As of Tuesday, the National Hurricane Center was tracking three tropical disturbances in the central Atlantic, reaching from the coast of Africa to the Caribbean.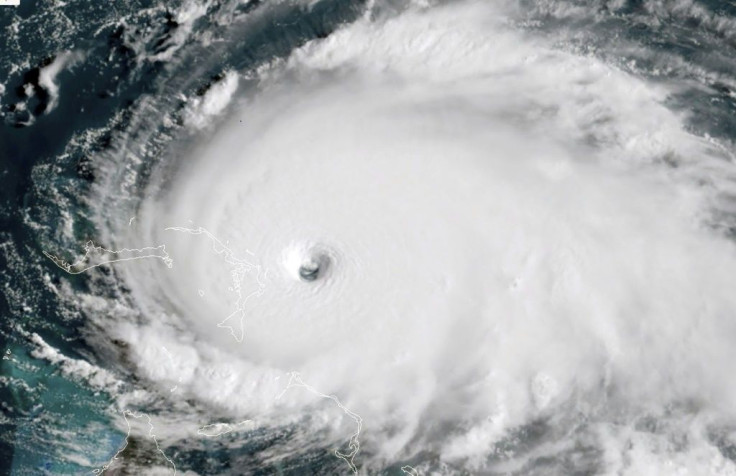 © Copyright IBTimes 2023. All rights reserved.