Exxon Mobil and Iraq Agree on Oil Development Payment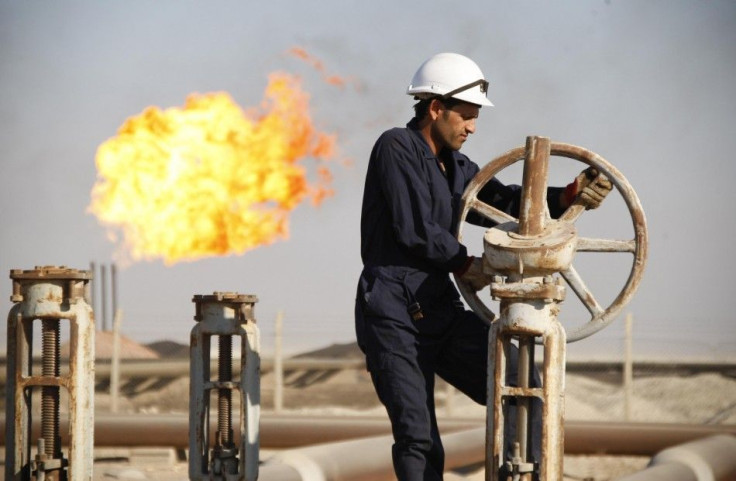 Iraqi and Exxon Mobil (NYSE: XOM) officials determined the No. 1 U.S. oil company will be paid in crude oil for the development of the country's large Qurna-1 oil field. The deal came after protracted negotiations.
Royal Dutch Shell (NYSE: RDS.A), a minority partner, will also be paid in crude oil , but that the agreement is so far non-binding as nothing has been put into writing, reported Reuters.
The U.S. Energy Information Administration estimates Iraq could have as many as 115 billion barrels of oil, but that number could increase by another 45 to 100 billion as the country reassesses its undeveloped resources.
The West Qurna oil field in southern Iraq could have as many as 8.6 billion barrels of oil. Officials hope its production could be increased to 2 million barrels of oil a day.
Exxon and Shell spent $910 million to develop the West Qurna-1 field last year, and were paid $470 million in cash. The country wants to boost its production to 12 million barrels a day by 2017, Reuters reported.
The announced payment negotiations suggests the fallout between Exxon Mobil and Baghdad regarding exploration contacts in the quasi-independent province of Kurdistan in the north may be subsiding. The central government had questioned the deal as part of rivalries over development rights and royalties.
Shares of Exxon rose 17 cents to $84.47. The price of a barrel of oil on the New York Mercantile Exchange fell $1.58 to $105.82.
© Copyright IBTimes 2023. All rights reserved.