Exxon Valuation Practices Under Scrutiny From Securities And Exchange Commission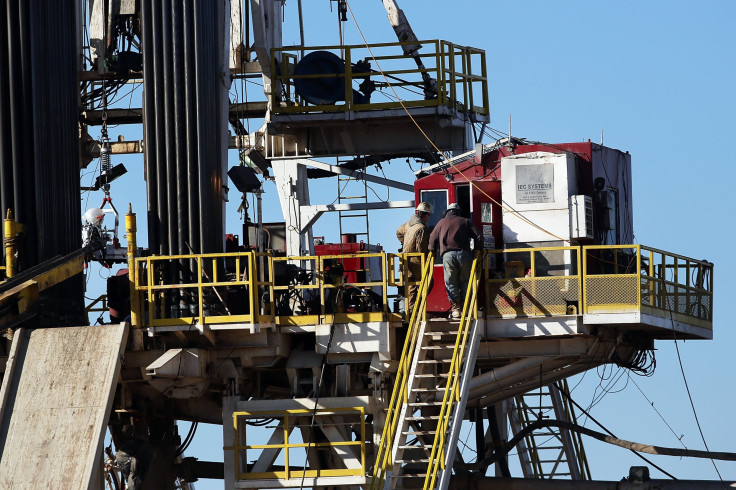 The Securities and Exchange Commission reportedly is investigating how Exxon Mobil Corp. has valued its assets and projected their future worth in the face of efforts to combat climate change.
The Wall Street Journal, citing people familiar with the issue, said the SEC has sought documents from both Exxon and its auditor, PricewaterhouseCoopers LLP. The New York attorney general also is looking into the issue, the report published Tuesday said.
At issue is Exxon's practice of not writing down the value of its oil and gas reserves amid falling prices and how the company calculates the impact of climate change responses on its business.
The investigation comes in the wake of the December 2015 Paris agreement, which outlines a global plan to limit global warming to less than 2 degrees Centigrade above pre-industrial levels. The agreement takes effect in 2020 and seeks a rapid reduction in global emissions.
The Journal said Exxon had no comment on the New York attorney general's investigation into the company's write-down practices beyond saying Exxon follows all rules and regulations.
Exxon defended its climate research record, saying it expects fossil-fuel use will grow, despite climate change agreements.
Critics, however, argue the response to climate change likely will mean companies like Exxon may never use all of their reserves and should take that into consideration when estimating value.
Oil prices plunged from $112 a barrel at the end of 2014 to less than $27 in January. Crude oil closed at $43.85 Tuesday on the New York Mercantile Exchange. The highest recorded price for a barrel of oil was $147.02 on July 11, 2008.
Falling oil prices have meant pain for people working in the industry.
"We have had these jobs for so long and so critical to this or across the globe, production of what we do have been able to maintain our standard, through the recession," Jeremy Walker, operator at crude oil refiner Motiva Enterprises, told KEYE-TV, Austin, Texas.
The latest decline in prices reduced the number of rigs operating in Texas to 197 by April, down from more than 900 in 2014. Exploration also is falling, playing havoc not only with jobs but with municipal revenue streams.
Conventional wisdom says the price of oil should have a significant impact on the economy given that it is a basic ingredient for plastics and petrochemicals, and an essential fuel for moving finished goods to market as well as transporting people. But a paper by economists Christiane Baumeister and Lutz Kilian found the sharp drop in prices has had no impact on gross domestic product.
© Copyright IBTimes 2023. All rights reserved.