F-35 Lightning II Program Retrofits To Cost Additional $1.7 Billion: Report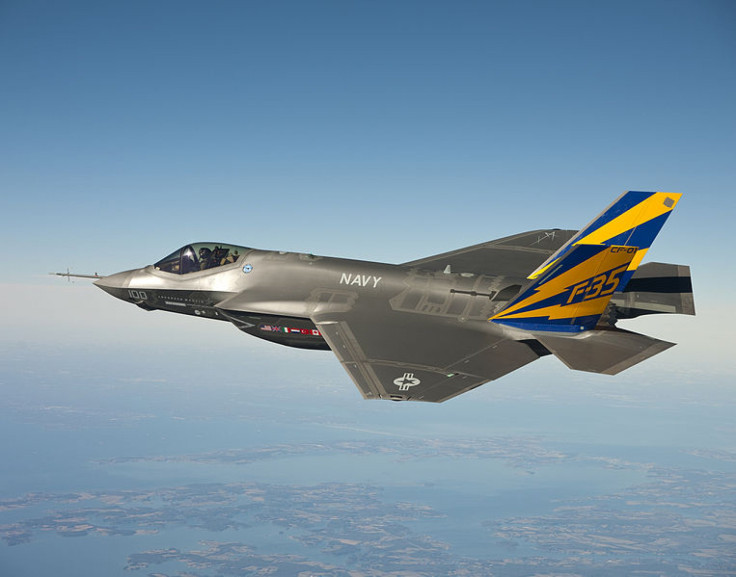 Solving problems found in flight-testing the planes in the Pentagon's controversial F-35 Lightning II Program, aka the Joint Strike Fighter Program, will most likely cost more than $1.7 billion, Reuters reported Saturday in its coverage of a draft report by the U.S. Government Accountability Office, or GAO.

The cost of the retrofitting is primarily the result of decisions made to begin building planes before the testing process was further along.

The Lockheed Martin Corp. (NYSE:LMT) F-35 is a fifth-generation, single-engine, single-seat fighter aircraft developed for the U.S. Air Force, Marine Corps, and Navy, as well as allied nations.

"Overall, the F-35 Joint Strike Fighter program is now moving in the right direction after a long, expensive, and arduous learning process," GAO said in the draft report obtained by Reuters. "Going forward, ensuring affordability -- the ability to acquire aircraft in quantity and to sustain aircraft going over the life cycle -- is of paramount concern."

As indicated by GAO's reference to a long, expensive, and arduous learning process, the F-35 program has been plagued not only by lengthy delays but also by major cost overruns: Its sticker price has soared to about $391 billion from about $233 billion. And there are those who forecast the cost of the Pentagon's most expensive weapon system ever could exceed $1 trillion over 50 years.

GAO reiterated the watchdog agency's concerns about the long-term procurement and sustainment cost of the F-35, Reuters said.

GAO noted current plans would require the Pentagon to spend $10.6 billion annually until 2037 on the program, putting "an unprecedented demand on the defense procurement budget."

And GAO pointed out the average cost of the plane would rise if either the Pentagon cut its plan to buy 2,443 F-35s or the eight foreign partners -- Australia, Canada, Denmark, Italy, Netherlands, Norway, Turkey, and the U.K. -- reduced their plans to purchase 697 aircraft, Reuters said.

GAO said the Pentagon calculated the average cost of the plane, already almost doubled to $137 million from $69 million, would climb by 6 percent were all 697 foreign orders to vanish.

It said the cost would rise by 9 percent if Washington bought only 1,500 jets and the partners stuck to their orders.

And it said the cost would surge 19 percent if Washington bought 1,500 jets and the partners purchased none.

A final report by GAO is anticipated next week.
© Copyright IBTimes 2023. All rights reserved.
FOLLOW MORE IBT NEWS ON THE BELOW CHANNELS