Lockheed Awarded $489.53 Million Contract To Buy F-35 Parts: Pentagon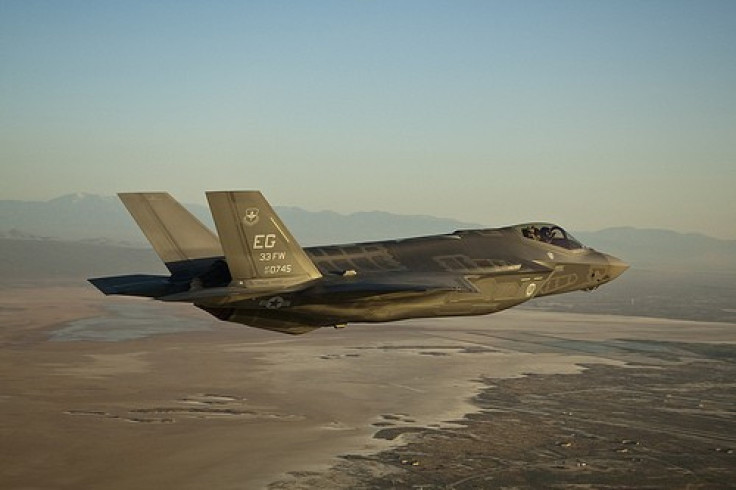 The Lockheed Martin Corp. (NYSE: LMT) was awarded a contract worth $489.53 million to begin purchasing parts, materials, and components for a seventh batch of 35 F-35 Joint Strike Fighter planes, the U.S. Defense Department announced Friday.
In this batch of F-35 fighters will be 19 conventional takeoff and landing, or CTOL, aircraft for the U.S. Air Force; three CTOLs for the government of Italy; 2 CTOLs for the government of Turkey; six short takeoff vertical landing, or STOVL, aircraft for the U.S. Marine Corps; one STOVL for the government of the U.K.; and four carrier-variant aircraft for the U.S. Navy.
Four-fifths of the work will be carried out in the U.S.: Fort Worth, Texas (35 percent); El Segundo, Calif. (25 percent); Orlando, Fla. (10 percent); Nashua, N.H. (5 percent); and Baltimore (5 percent). One-fifth of the work will be carried out in the U.K.: Warton, England (20 percent).
The Pentagon anticipates the work will be completed next June.
The Defense Department's announcement of the new contract arrived as Lockheed Martin continued to hire temporary workers to maintain F-35 production at its Fort Worth plant, where 3,300 members of the International Association of Machinists and Aerospace Workers have been on strike since April 23 over health-care and pension-benefit issues, as reported by the New York Times.
Based in Bethesda, Md., Lockheed Martin is the Pentagon's largest supplier.
© Copyright IBTimes 2023. All rights reserved.