F1: Lewis Hamilton Wary Of Resurgent Ferrari In Russia, Warns Mercedes
Lewis Hamilton and the Mercedes AMG Formula 1 team will go into the Russian Grand Prix this weekend as the favorites having dominated it since it was introduced in 2014. No other team has triumphed at the Sochi Autodrome but on the back of three successive defeats, the Briton has called on the team to continue pushing to maintain their dominance.
Ferrari took expected victories at Spa-Francorchamps and Monza after the summer break but it came as a surprise to everyone when they claimed pole position and the victory with Charles Leclerc and Sebastian Vettel respectively at the Singapore Grand Prix – a track that was expected to see Mercedes and Red Bull be in contention.
Hamilton has won in Russia on three occasions in the past and will be the overwhelming favorite but the F1 Drivers' championship leader is not taking it lightly as he is aware that Ferrari now have the car that is performing well not only on the straights – which has been the case since the start of the season – but also in the corners after their new upgrade package delivered significant output in Singapore.
"These next races are going to be tough," Hamilton said ahead of the Russian GP, as quoted on Yahoo Sports. "If anyone feels relaxed they need talking to because we should all be feeling the pain in our team. I think I am a realist so I see the situation we are in – and Ferrari have come up with some sort of upgrade that's given them a massive boost and something like 20 or 30 points."
"Clearly, their car works everywhere now so it's going to be very hard to beat them, particularly as they are so fast on the straights. At the moment, they are delivering better than us so we have to get back together, work hard and move forwards."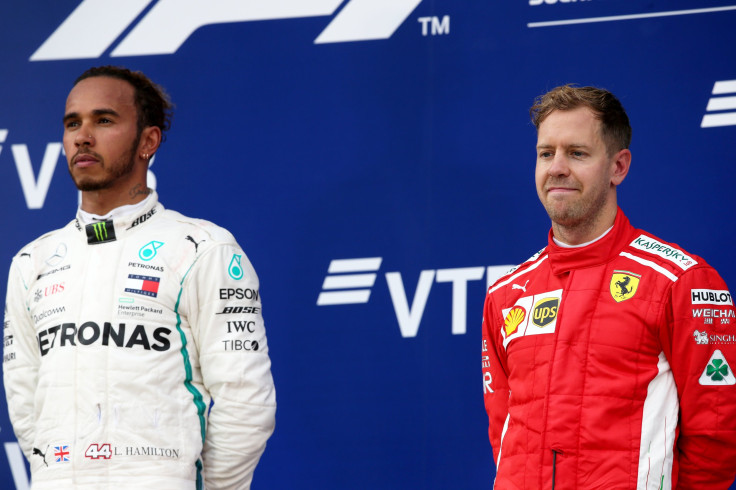 Ferrari's sudden rise back to contention makes Hamilton's journey to his sixth Drivers' championship not so simple but Leclerc is 96 points behind him with just six races to go. The Briton's teammate Valtteri Bottas could be his main threat over the weekend with the Finn admitting that he has "unfinished business" in Sochi.
Bottas has traditionally gone well in Russia and was even leading the race in 2018 but team orders saw him concede victory to Hamilton in the closing laps. He will be keen to put that behind him and finish ahead of his teammate.
"I've got unfinished business in Sochi," Bottas said. "It has normally been a good track for me and I need to make sure it will be again."
© Copyright IBTimes 2023. All rights reserved.