'F1 Supremo' Bernie Ecclestone Served An Indictment For Allegedly Bribing German Banker Gerhard Gribkowsky In 2005 Deal To Sell Formula One Stake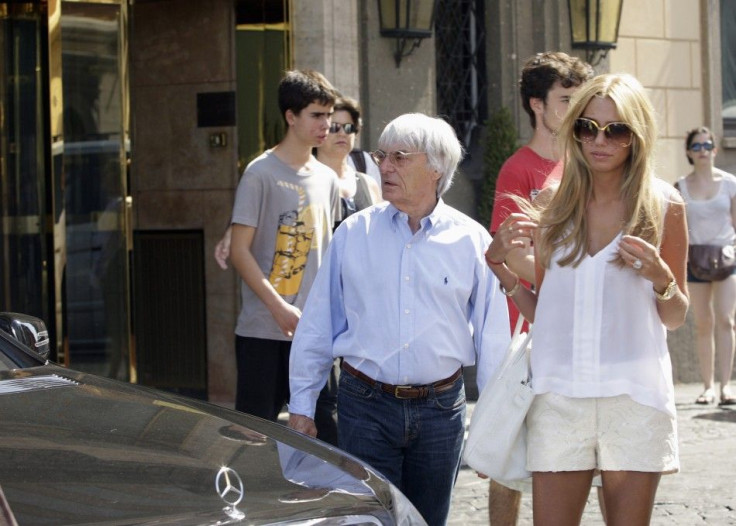 Bernie Ecclestone, the 82-year-old Briton who is so closely associated with Formula One racing that he's known as "F1 Supremo," on Wednesday was served a German indictment alleging he paid $44 million in bribes to facilitate the sale of a sizeable stake of the racing franchise in 2005.
The case could further hamper already delayed efforts to list part of London-based Formula One Group on the Singapore Exchange, an effort that was put on hold last year due to the euro zone economic crisis.
"I have just spoken to my lawyers and they have received an indictment. It's being translated into English," Ecclestone told the Financial Times.
The Formula One chief executive is being charged with bribery and breach of trust for paying jailed Gerhard Gribkowsky, a former risk officer for Germany's Bayerische Landesbank (BayernLB) who was sentenced last month to more than eight years in prison in connection to the bribery case.
Ecclestone doesn't deny paying Gribkowsky, but he says it was not done to facilitate the sale by BayernLB of a 48 percent stake in Formula One to CVC, a private equity group. The state-owned Landesbank acquired the stake after the 2002 bankruptcy of Kirch Group, a German media company.
Ecclestone was keen on selling the stake to CVC, and Gribkowsky was in charge of handling the Formula One deal, but Ecclestone told a German court in 2011 that the payments were made to keep Gribkowsky quiet about some tax issues, according to Reuters.
Ecclestone's legal team is preparing a response to the German court in Munich that issued the indictment that it will deliver in the coming weeks.
© Copyright IBTimes 2023. All rights reserved.