F1 Update: Lewis Hamilton Wants To Ensure One Thing Before He Retires
KEY POINTS
Lewis Hamilton says he doesn't want to reach a point where he's "going downhill" before retiring
Hamilton vows to continue pushing for change while still racing
The seven-time world champion hints at what he wants to do after retirement
Formula One icon Lewis Hamilton knows how he wants to end his illustrious career and what he wants to do after retirement.
In an exclusive interview with The Race, Mercedes superstar Hamilton thoroughly discussed his future plans in F1. Unlike Michael Schumacher, who officially called it a career in 2012 after an underwhelming return in 2010, Hamilton assured that he will not leave the track until he can no longer make an impact in the sport.
"I won't allow my performance level to drop," Hamilton said. "I've got to figure out how I can continue to incrementally improve and that's not easy at all."
"When I stop this, I'm not fazed by retiring," he added. "I speak to a lot of people and they say 'You're a long time retired' and I'm aware of that. I don't want to do it too early and I don't want to do it too late that you're on a bad curve and you're going downhill. I don't want that to happen."
Apart from being a renowned Formula One driver, Hamilton has been playing an active role in the fight against racial injustice and discrimination. Touching on the sensitive subject, the seven-time world champion revealed his desire to make use of his platform and status as one of the greatest drivers to ever hit the track to spread awareness for his advocacies while doing what he does best.
"I think the great thing that Formula 1 has given me, and this platform has given me, is I pretty much can do anything I want moving forwards," the Mercedes superstar explained. "But what's been shown this year and what you see is I do really care about pushing for change for people."
"If I can really utilize my voice and my time here to have a really positive impact, how big or small that positive impact is, depends on how much I work and how hard I go at it, whilst being able to do what I do – racing," he continued.
The 35-year-old also shared a glimpse of what his future will be like after racing. Hamilton said he envisions himself becoming someone who is dedicated to helping other people.
"I just want to be challenged [after F1]. I'm always going to be challenging myself," the Englishman revealed. "There's going to be some sort of business that I'm involved in, utilizing the voice that I have."
"Whether it's speaking out publicly or working in the background with organizations to really move the needle in a big way and not just a little step, I have the opportunity to do some really positive things for people," he concluded.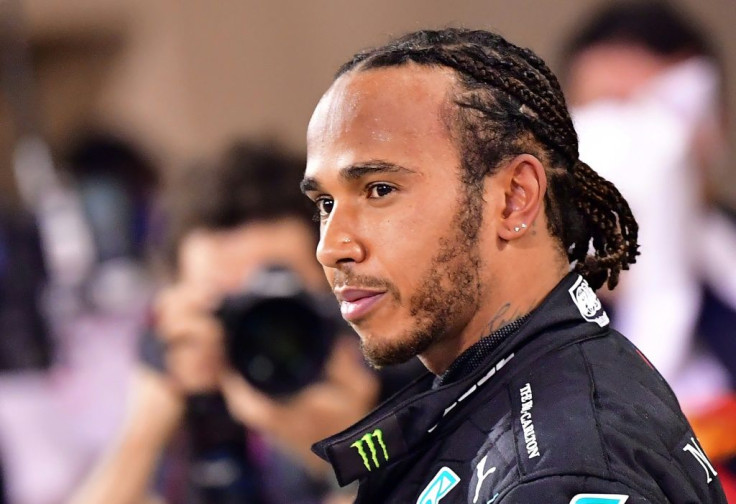 © Copyright IBTimes 2023. All rights reserved.