In The Face Of Anti-Islam Film 'Innocence Of Muslims,' Iran Renews Death Threats Against Salman Rushdie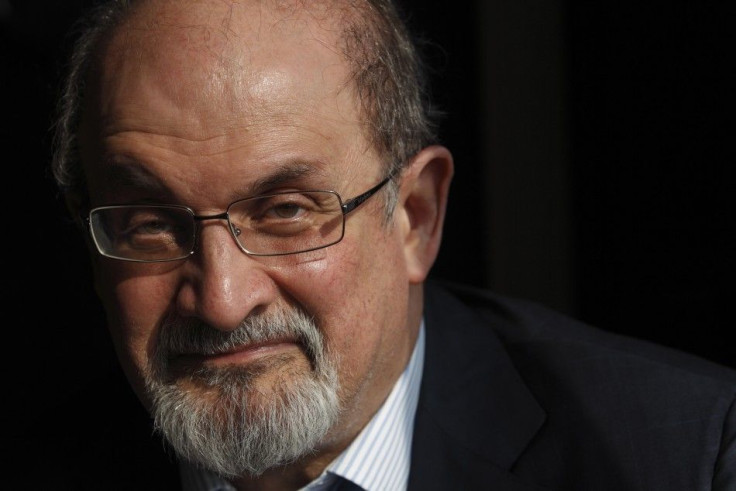 In light of the attention being given the controversial anti-Islam film "Innocence of Muslims," Iran's Ayatollah Hassan Sanei has renewed the country's threat against author Salman Rushdie.
Sanei -- who is the personal representative of Iran's supreme leader, Ayatollah Sayyid Ali Khamenei -- claimed that because Rushdie was not killed after the publication of his 1988 novel, "The Satanic Verses," anti-Muslim creators have been emboldened to attack the religion, culminating in the bizarre, inflammatory film "Innocence of Muslims."
"It [the film] won't be the last insulting act as long as Imam [Sayyed Ruhollah Musavi] Khomeini's historic order on executing the blasphemous Salman Rushdie is not carried out," Sanei said, according to the Telegraph. "If the imam's order was carried out, the further insults in the form of caricatures, articles, and films would not have taken place. The impertinence of the grudge-filled enemies of Islam, which is occurring under the flag of the Great Satan, America, and the racist Zionists, can only be blocked by the absolute administration of this Islamic order."
In 1989, Iran's supreme leader, Ayatollah Khomeini, issued a fatwa against the author and placed a large bounty on Rushdie's head. The attack was not carried out, and although Iran did not annul the fatwah, its then-President Mohammad Khatami said the fatwa was "completely finished" in 1998.
Now, it appears Iran is resuming its efforts to have the novelist killed.
The bounty on Rushdie's head has been boosted to $3.3 million from $2.8 million, according to the Associated Press, which cited reports in the Jomhoori Eslami daily and other Iranian newspapers on Sunday.
© Copyright IBTimes 2023. All rights reserved.