A Facebook Ad Boycott Won't Have A Big Impact On Investors
More and more big-name brands are joining a boycott against Facebook (NASDAQ:FB) advertising in an effort to get the social network to take further action to prevent hate speech on its platform.
It's not the first time Facebook has faced pressure to address objectionable behavior on its platform, with past efforts aimed at addressing things like foreign interference in U.S. elections and the general spread of misinformation. While the social network says it takes these public concerns seriously, the impact of past boycotts on its finances has hardly been noticeable.
This boycott feels a bit different: the Black Lives Matter movement is stronger than ever, and the list of recognizable brands actively joining the protest against Facebook -- including REI, The North Face, Patagonia, Ben & Jerry's, Eddie Bauer, Magnolia Pictures, Upwork, and Arc'teryx -- keeps growing. The reality, however, is Facebook is very well suited to withstand any pressures on its business from a few advertisers, even those with substantial budgets.
Over 8 million advertisers
Facebook isn't overly reliant on one or two big advertisers. A pullback in ad spending from a few large companies isn't going to hurt its overall bottom line very much. Not even Alphabet (NASDAQ:GOOG) (NASDAQ:GOOGL) can claim that about Google, which is expected to see a decline in U.S. ad revenue this year after several big advertisers cut their ad spend (more for economic headwinds rather than as a protest for Google's actions).
Facebook has repeatedly said its biggest sources of ad revenue are supply constrained, rather than demand constrained. In other words, if a big advertiser cuts off spending on Facebook, a slew of advertisers are standing by to take over its ad impressions. While the social media titan may fetch a slightly lower price with fewer bidders, the value of that ad slot is not going to drop to $0.
That's not necessarily the case for Google. It could be that nobody really wants to bid on certain keywords right now (such as those related to travel, for instance).
Small advertisers are Facebook's lifeblood, and vice versa
Facebook's ad revenue is weighted heavily toward small and medium-sized businesses. Almost 76% of its ad revenue comes from smaller companies, according to research from Deutsche Bank.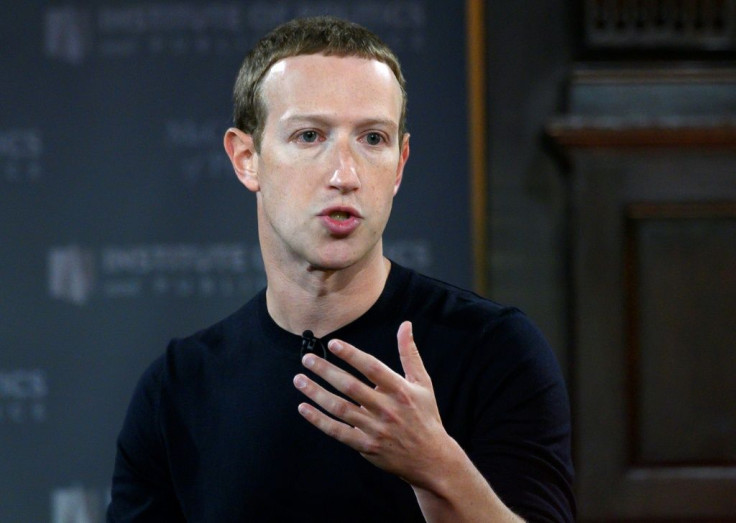 While big advertisers can take a stand and stop spending on Facebook, the vast majority of its advertising revenue remains unaffected. Most small businesses rely on Facebook to fuel sales. Not only do they advertise on the platform, but they also use it as their main online presence. Boycotting Facebook for those businesses would basically mean closing up shop.
So there's a symbiotic relationship between Facebook and small businesses, and that's a massive moat around the company's revenue base.
Facebook has taken steps recently to foster its relationships with small businesses. The introduction of Shops earlier this quarter allows retailers to set up virtual storefronts on Facebook with no up-front costs. Likewise, it recently expanded Instagram Checkout to more retailers and creators.
Facebook also started a grant program to support small businesses in need during this period of economic stress.
Facebook's working on its problems, but the boycott isn't a big reason why
Facebook knows it has work to do, and it's certainly not standing by and letting hate speech proliferate on its platform. A recent EU Commission study found big tech companies have more than doubled their ability to remove illegal hate speech on their platforms since 2016. And it pointed out Facebook is the only company that systematically informs users of its hate speech policy.
Facebook says it is also constantly trying to reduce the spread of misinformation. It introduced a dedicated news tab earlier this year to offer news readers more vetted sources of information. After all, it's in Facebook's own self-interest to make sure its users are shielded from objectionable content.
The pullback in ad spend from big companies should give Facebook at least a small financial incentive to prioritize those efforts. But the financial impact may not be big enough to meaningfully change anything Facebook wasn't planning to work on already. Unfortunately, Facebook will probably never be able to completely eradicate hate, bias, and discrimination on its platform.
Investors in this FAANG stock shouldn't be too worried about a few big names boycotting Facebook advertising. The short-term impact on revenue will be minimal and the long-term impact probably won't even be noticeable. And if the boycott does produce meaningful improvements to the Facebook user experience, that'll only strengthen the long-term outlook for growing engagement on the platform.
This article originally appeared in the Motley Fool.
Adam Levy owns shares of Alphabet (C shares) and Facebook. The Motley Fool owns shares of and recommends Alphabet (A shares), Alphabet (C shares), and Facebook. The Motley Fool recommends Upwork. The Motley Fool has a disclosure policy.
FOR FREE to continue reading
✔️ Unlock the full content of International Business Times UK for free
offer available for a limited time only
✔️ Easily manage your Newsletters subscriptions and save your favourite articles
✔️ No payment method required
Already have an account?
Log in