Facebook Co-Founder: Anti-Gay Marriage Amendment 'Bad For Business'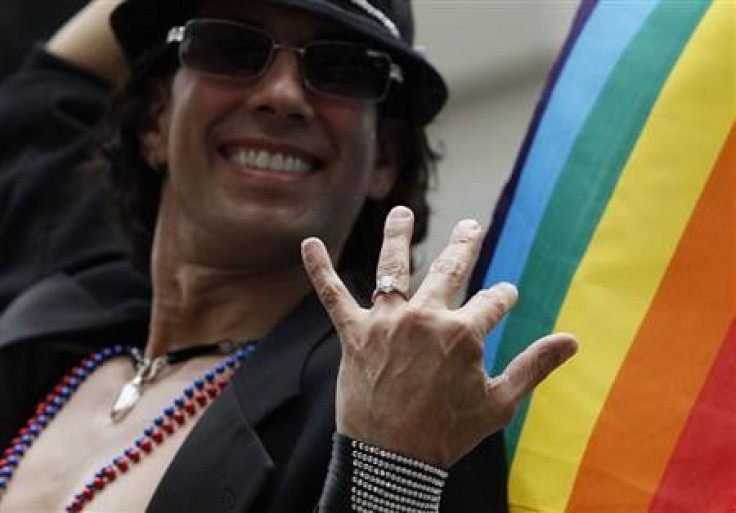 Facebook co-founder Chris Hughes said plans to push a constitutional amendment banning same-sex marriage in North Carolina would be bad for business, The Wall Street Journal reports, and Hughes has pledged $10 for every like on a Facebook page supporting his stance, called Equality NC.
In a letter, Hughes, a native of North Carolina told lawmakers that the amendment would show the state does not welcome the diverse workforce that any state needs to compete in the international marketplace.
The nest Facebook or Apple or Google could be created by another North Carolinian, Hughes wrote. Be mindful of how you treat them and their families.
According to The Journal, Hughes said the move will chase employers out of the state at a time when state unemployment is in the double digits. The comments are a target at Republicans, who have hedged their re-election strategy by focusing on heavy job creation.
The proposal was amended to make sure that North Carolina companies currently offering benefits to couples of the same-sex can continue to do so, after there was controversy about whether the amendment would continue to allow these types of benefits.
A North Carolina House Committee approved the proposal by a voice vote Monday morning, and the full house is expected to take up the measure later in the day. If it passes both chambers of the legislatures, North Carolina voters will have the opportunity to vote in May 2012.
Hughes is openly gay and is engaged to social activist Sean Eldridge.
Hughes pledged up to $10,000, which means that 1,000 people would need to like the page. As of late Monday morning, the page had 20,313 likes.
© Copyright IBTimes 2023. All rights reserved.