Facebook Worth $75 Billion Prior To IPO, Traded at $104 Billion Market Value [Report]
Instagram was paid mostly in Facebook stock, meaning the company could be worth much more than the public has been lead to believe.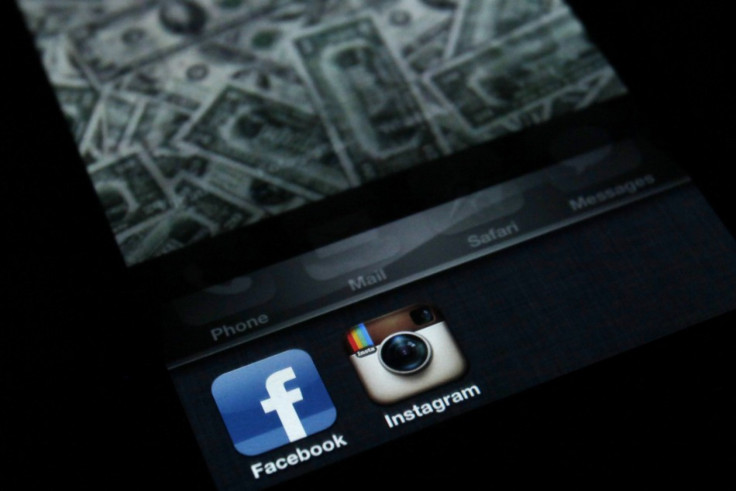 Instagram could be worth much more than the public has been lead to believe. That's because Instagram was paid mostly in Facebook stock rather than cash during its acquisition. The Facebook stock that Instagram was exchanged for, which was pegged at a discounted price, is likely to experience an explosive in Facebook's upcoming initial public offering.
When Facebook announced it would be entering the public market, it was forced to reveal detailed financial information with its S-1 filing including its goal to raise $5 billion on the public market, but people are still speculating about the actual market value of the company. When it purchased Instagram for $1 billion, Facebook was forced to reveal even more details about the potential value of company post-IPO.
Facebook's acquisition of Instagram was paid in 30 percent in cash and 70 percent in stock. At the value of $1 billion, reports the New York Times, Facebook is pegged its stock price at $30 a share. Based on that information, analysts can assume that the world's largest social network was valued at more than $75 billion at the time it acquired Instagram. The catch: Facebook could be worth even more.
The Times reports that Facebook's negotiations with Instagram were framed around the idea that Facebook could be traded at a much higher market value than $75 billion. As part of the discussions between the social network and the photo-sharing app, executives discussed a potential market value of $104 billion for Facebook.
The $104 billion price tag is roughly where the company has been traded on the secondary market up to this date. The Times says that shares have been selling for as high as $40. If Facebook fares well in its IPO, the executives at Instagram could make a huge profit. The opposite would be true if Facebook doesn't fare well.
Sharepost has confirmed the high price of Facebook shares, reporting that the company cleared the price of $44.10 per share. SharesPost Financial Corporation completed its auction on March 30, 2012 of 150,000 units of an investment vehicle designated to hold shares of Facebook, said SharesPost. We would like to thank the more than 1,100 institutions and individuals who participated in our Facebook auctions, resulting in total share and unit sales of more than $425,000,000.
Facebook filed to become a public company on February 1, 2012. It raked in $3.7 billion in 2011, most of which was made through advertisements, and is expected to begin its IPO road show in the coming weeks. Facebook's entrance into the public market could happen before the end of the month.
The Facebook IPO roadshow could start as early as Monday May 7th or May 14th reports CNBC. If the company starts its roadshow on May 7, it would begin trading publicly as soon as May 16th or May 17th. If the roadshow begins on May 14th, the company would not start trading until the last week of May (roughly May 23rd or 24th).
© Copyright IBTimes 2023. All rights reserved.
FOLLOW MORE IBT NEWS ON THE BELOW CHANNELS