Facing A Possible COVID-19 Surge, France Mandates Masks At All Workplaces
The French Labor Ministry on Tuesday announced a nationwide mask mandate for all shared workspaces as of Sept. 1. The mandate comes as the country stares down a potential resurgence of COVID-19, with the daily infection rate recently surpassing 3,000 for the first time in three months, giving it one of the highest infection rates in Europe.
The move makes France one of the few countries in the world to institute a universal mask mandate for workspaces, applying to offices in major cities all the way out to farms and factories in the countryside. The country had already mandated face masks in all indoor public spaces and many outdoor ones as well.
"The latest scientific knowledge about the possible risk of transmission of the virus via aerosols leads us to adopt a general principle of the systematic wearing of masks in indoor, shared workspaces," said Laurent Pietraszewski, France's secretary of state for worker health.
There have been 1,013 virus outbreak clusters in France since it lifted lockdown restrictions in May -- 25% of have been traced to workplaces, prompting the new mandate. Other clusters have also been traced to things like vacations, parties and summer gatherings.
France has seen some pushback against a universal workplace mandate from those whose professions require long hours of hard labor or extensive phone calls. One reason for the government delaying the mandate to September was to give it time to work out enforcement protocols with workers' unions and the High Council on Public Health.
In addition to this requirement, the French government continues to urge anyone able to work from home to do so.
According to Johns Hopkins University, France has seen over 256,000 confirmed cases of coronavirus and over 30,000 deaths.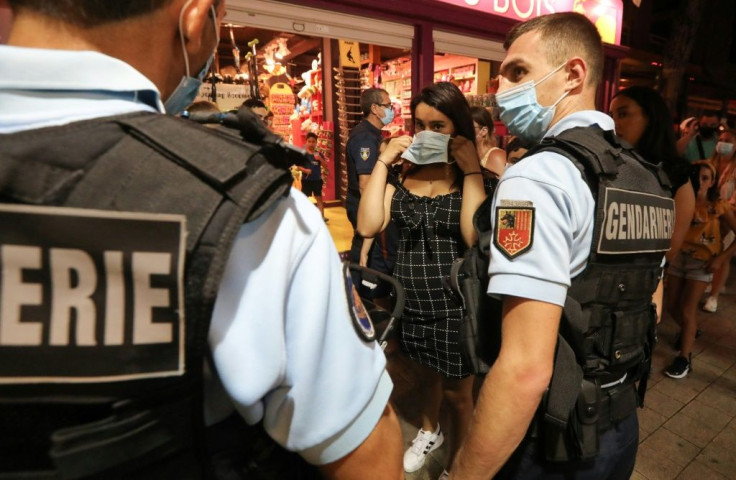 © Copyright IBTimes 2023. All rights reserved.