Fannie Mae And Freddie Mac Shareholders Lobby Against US Housing Reform Bill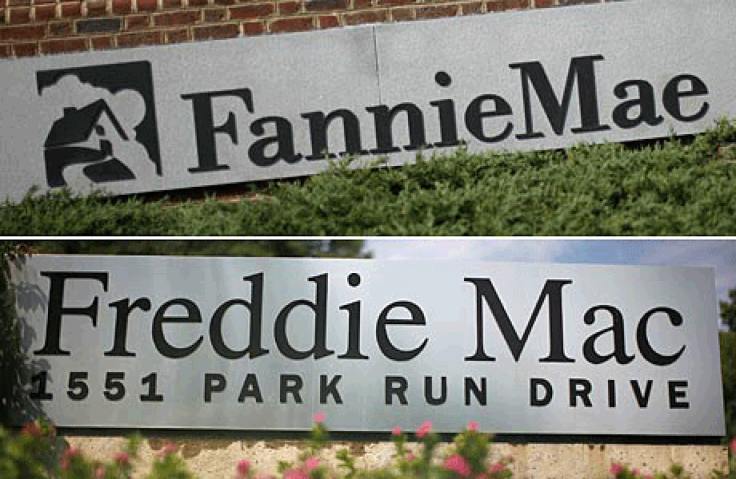 WASHINGTON (Reuters) - A coalition of investors in Fannie Mae and Freddie Mac on Wednesday launched an effort to stop Congress from moving ahead with a U.S. housing finance reform bill, arguing it would deny them a fair share in any remaining value in the two companies.
The new tax-exempt group, Investors Unite, said it wants to protect the rights of shareholders in the bailed-out mortgage finance companies. It is holding meetings in Washington and sending dozens of investors to Capitol Hill to promote its cause. The group's formation is the latest sign of stepped-up lobbying activity ahead of a Senate Banking Committee meeting later this month on a bill that would abolish Fannie Mae and Freddie and replace them with a new agency to back home loans.
The group opposes the bill because it would prevent the companies from recapitalizing and compensating shareholders.
"I think it needs further study," said coalition leader Tim Pagliara, the chief executive officer of CapWealth Advisors, a wealth management firm whose clients own some 8 million shares.
The draft bill the banking panel will consider is silent on whether or not private shareholders should share in any proceeds when the companies are liquidated. The government seized Fannie Mae and Freddie Mac in 2008 as they veered toward insolvency.
Another pro-shareholder group, the Coalition for Mortgage Security, kicked off a separate national campaign on Monday.
That group, which describes itself as a grassroots organization, has put out material mirroring the arguments of hedge funds and other investors battling the U.S. government over a 2012 amendment to the bailout terms for the companies.
The amendment requires the firms to sweep all their profits into the U.S. Treasury and does not allow them to pay down the controlling stake the government took when it rescued them.
A number of private investors, including Fairholme Capital Management and Perry Capital LLC, have sued over the change. Investors and hedge funds began snapping up shares of Fannie Mae and Freddie Mac more than a year ago hoping for a windfall.
Investors Unite is rallying against the same amendment, claiming it illegally undercuts shareholders.
Pagliara told a news conference that government officials have been misleading the public about the health of Fannie Mae and Freddie Mac since they were taken over in 2008.
The companies received $187.5 billion in taxpayer support, but they since returned to profitability and have sent $202.9 billion in dividend payments to the Treasury. U.S. attorneys have argued shareholders' claims are flawed because there was no way for the government to know whether the companies would return to profitability, much less how quickly.
© Copyright IBTimes 2023. All rights reserved.
FOLLOW MORE IBT NEWS ON THE BELOW CHANNELS