Fantasia Facts: On 75th Anniversary, What To Know About Walt Disney's Animated Spectacular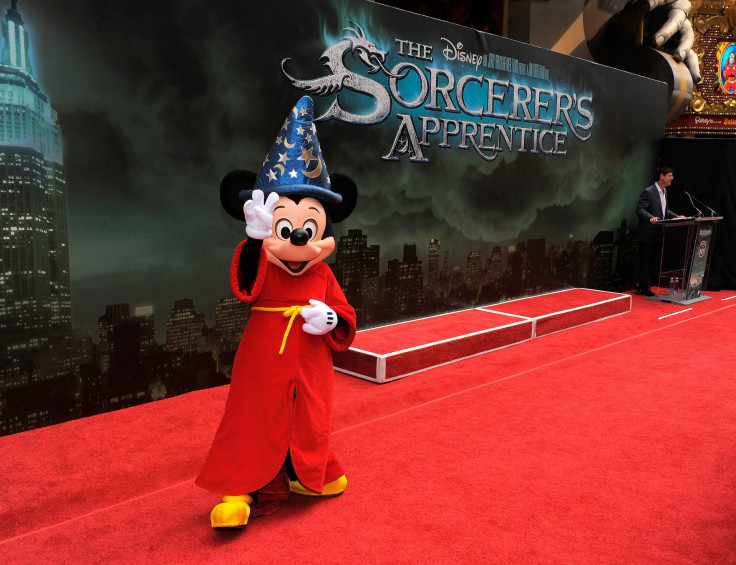 Walt Disney's animation "Fantasia," one of the most stunning compositions of animation and classical music, made its debut at the New York City's Broadway Theater 75 years ago Friday. While it failed to live up to expectations, struggling to make a profit until decades later, the movie has been heralded as a one of the greatest animated movies of all time. Here are 13 facts about the movie on its 75th Birthday.
1. Walt Disney was inspired to make Fantasia after meeting with British conductor Leopold Stokowski, who said that he wanted Mickey Mouse to bring alive a piece of classical music. Stokowski offered his services for free.
2. Mickey Mouse's role in the movie was supposed to be his comeback role after losing popularity to Donald Duck.
3. Dopey from "Snow White and the Seven Dwarves" was considered for the role of the Sorcerer's Apprentice.
4. The movie was designed to be an attack on the senses. It was the first commercial film to have the soundtrack recorded in stereo and Disney had planned to show part of the show in widescreen, 3-D and spray perfumes into the cinema during the nutcracker scene.
5. The 'Night on Bald Mountain" scene still receives complaints from parents that it terrifies their children.
6. The movie was flown from to New York City on the day of the premiere and editors only finished editing four hours before it was shown.
7. The original movie was only shown in twelve theaters around the country meaning that it didn't make a profit. Disney's next movie "Dumbo" was given a very low budget as a result. The film was given a national release years later, but was a commercial failure. It wasn't until it was re-released in 1969 that it finally made a profit on its $2.28 million budget. To date, the movie has made between $76.4 million and $83.3 million.
8. Fantasia was released as a videogame for the Sega Mega Drive and Genesis consoles in 1991.
9. The Sorcerer's Apprentice was nicknamed Yen Sid by the animation department. He was never given a formal name. Yen Sid is Disney backwards.
10. Fantasia was Disney's third movie after "Snow White and the Seven Dwarfs" (1937) and "Pinocchio" (1940).
11. Fantasia is the only Disney feature to exceed two hours, although it was edited down years later.
12. Painter Salvador Dali created some illustrations for the movie that were later rejected.
13. The movie was rated as the 5th best animated movie of all time by the American Film Institute, while Premiere Magazine included it in the top 20 of the most overrated movies of all time.

© Copyright IBTimes 2022. All rights reserved.
FOLLOW MORE IBT NEWS ON THE BELOW CHANNELS