Father Of Suspected Jihadi John Admits To US Al Qaeda Terror Charges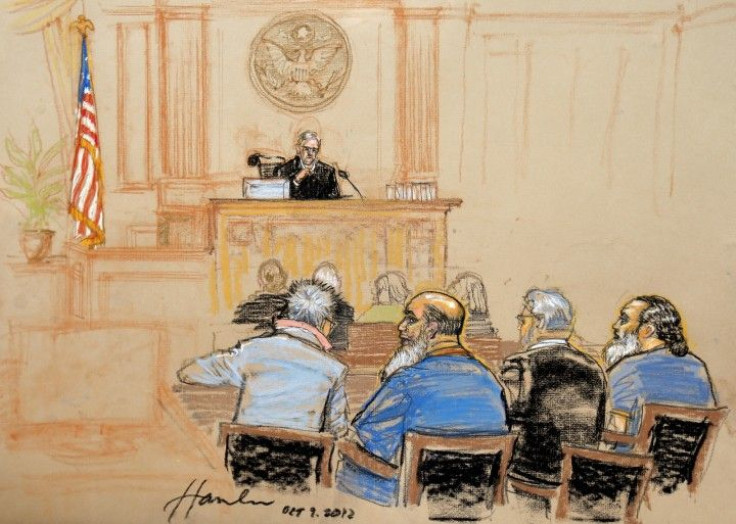 By Tom Porter
The father of the Islamic State group militant suspected of being Jihadi John, who is believed by some to be responsible for beheading Western hostages in a series of propaganda videos, has pleaded guilty to terrorism charges. Adel Abdul Bary, 54, who battled extradition from the U.K. for 14 years before being sent to the U.S. to face trial in 2012, admitted three charges Friday in relation to al Qaeda's bombing of American embassies in Kenya and Tanzania in 1998, wiping away tears while in the dock.
"I arranged to transmit messages from media personnel to my co-conspirators, [Ayman] al-Zawahiri and [Osama] bin Laden," he said, reading from a statement. The messages contained threats to attack America.
Before reaching the plea deal, Bary faced life imprisonment for the attacks, which killed 224 people. Bary acted as al Qaeda's media representative in London during the 1990s after being granted political asylum in the country. He was sentenced to death in absentia in his native Egypt, where he worked as a lawyer.
His son, Abdel-Majed Abdel Bary, 23, a rapper from Maida Vale, west London, has posted a series of pictures on social media since traveling to Syria to fight for the jihadist Islamic State group, formerly known as ISIS.
One of the pictures shows the younger Bary holding aloft a severed head, and experts believe he may be Jihadi John, the London-accented black-masked militant shown beheading Western hostages, including U.S. journalists James Foley and Stephen Sotloff and U.K. aid worker David Haines, in a series of chilling videos.
Experts using voice-recognition technology have argued the voice of the man in the video's matches the younger Bary's, although others dispute this.
As a rapper, Bary wrote rhymes lauding his father. "Give me the pride and the honor like my father, I swear the day they came and took my dad, I could have killed a cop or two," he said in one video.
U.S. federal prosecutors said they had offered the plea deal to the elder Bary because he had not been directly involved in the embassy attacks, and had acted as a media representative to disseminate al Qaeda's claims of responsibility for the bombings.
By admitting to charges included threatening to kill, injure or destroy property by means of an explosive and conspiring to murder U.S. citizens, the elder Bary could be sentenced to 25 years in jail, but could walk free in 10 years after spending a decade in jail in the U.K.
The judge has declined to accept the plea deal immediately, and has asked prosecutors to set out in a letter why they are willing to drop more than 200 murder charges in relation to the attacks.
© Copyright IBTimes 2023. All rights reserved.