Father's Day Quotes 2017: 15 Inspirational Sayings To Celebrate Dads On Facebook, Twitter, Instagram
In case you do not have your calendar marked already, Father's Day is Sunday, June 18, 2017. While your father would do anything to bring a smile upon your face, Father's Day is the time of the year to ensure that your father spends a day filled with joy and happiness.
Every father deserves something special on the occasion of Father's Day. You can make him feel loved by sharing a beautiful quote about fathers on Facebook, Twitter, Instagram and tagging your dad in your post. Then watch his face light up instantly!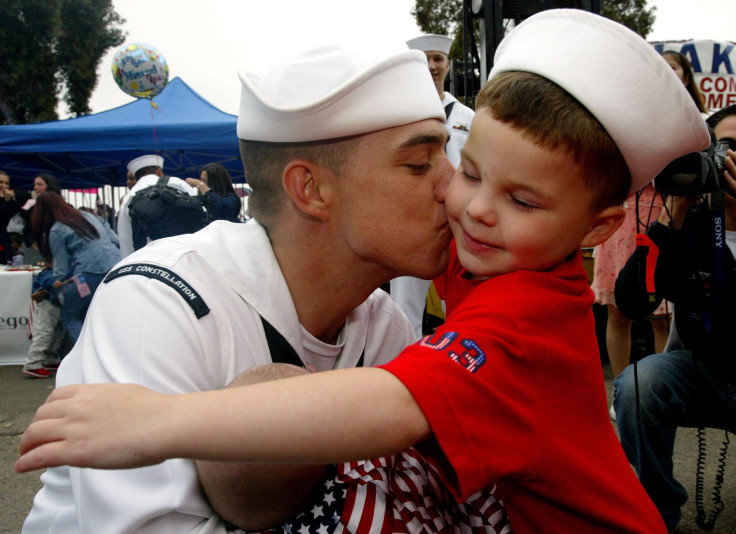 The following are some of the inspirational quotes from Bustle , Metro and Romper to celebrate Father's Day 2017:
"A father has to be a provider, a teacher, a role model, but most importantly, a distant authority figure who can never be pleased. Otherwise, how will children ever understand the concept of God?" - Stephen Colbert.
"A man knows when he is growing old because he begins to look like his father." – Gabriel Garcia Marquez.
"Sometimes the poorest man leaves his children the richest inheritance." – Ruth E. Renkel.
"There is nothing that moves a loving father's soul quite like his child's cry." – Joni Eareckson Tada.
"Dads are most ordinary men turned by love into heroes, adventurers, story-tellers, and singers of songs." – Pam Brown.
"It doesn't matter who my father was; it matters who I remember he was." – Anne Sexton.
"He didn't tell me how to live; he lived, and let me watch him do it." – Clarence Budington Kelland.
"Being a role model is the most powerful form of educating...too often fathers neglect it because they get so caught up in making a living they forget to make a life." – John Wooden.
"To be the father of growing daughters is to understand something of what Yeats evokes with his imperishable phrase 'terrible beauty.' Nothing can make one so happily exhilarated or so frightened: It's a solid lesson in the limitations of self to realize that your heart is running around inside someone else's body." – Christopher Hitchens.
"I've said it before, but it's absolutely true: My mother gave me my drive, but my father gave me my dreams. Thanks to him, I could see a future" – Liza Minnelli.
"When my father didn't have my hand, he had my back." – Linda Poindexter.
"The heart of a father is the masterpiece of nature." – Antoine François Prévost.
"No music is so pleasant to my ears as that word―father." – Lydia Maria Child.
"Anyone can be a father, but it takes someone special to be a dad, and that's why I call you dad, because you are so special to me. You taught me the game and you taught me how to play it right" – Wade BoggsRead.
I am not ashamed to say that no man I ever met was my father's equal, and I never loved any other man as much" – Hedy Lamarr.
© Copyright IBTimes 2023. All rights reserved.