FDA Approves Frequent Urination OTC Treatment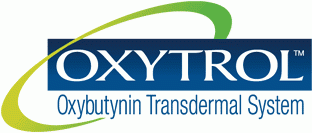 The Food and Drug Administration announced the approval of an Over-the-Counter treatment for frequent urination, also known as overactive bladder. On Friday, Oxytrol was approved for use by women over the age of 18.
The FDA announced its approval of Oxytrol, the first OTC to treat frequent urination on Jan. 25. According to the FDA, overactive bladder is "a condition in which the bladder squeezes too often or squeezes without warning. Symptoms include leaking urine (urinary incontinence), feeling the sudden and urgent need to urinate, and frequent urination. Overactive bladder affects an estimated 33 million Americans, the majority of whom are older women."
Oxytrol works by relaxing the bladder muscle due to the main drug, oxybutynin, which reduces the squeezing and relieve the symptoms of frequent urination. Oxytrol is applied via a patch once every four days, which delivers 3.9 milligrams of oxybutynin daily. The FDA said Oxytrol was a safe and effective treatment for overactive bladder.
While women can purchase Oxytrol without a prescription, the same won't be true for men who have frequent urination. Oxytrol will only be available for men by prescription only.
The FDA gave its approval of Oxytrol following the evaluation of nine different studies that involved 5,000 people, which determined the treatment was easy to use and the application process was easy to understand. Side effects for Oxytrol during the trials were minimal and included "skin irritation where the patch was applied, dry mouth and constipation."
Oxytrol is manufactured by Merck, which plans to release the OTC treatment in the fall, reports Yahoo!. This is the second overactive bladder treatment that has been approved by the FDA in the last two weeks.
On Jan. 18, the FDA approved Botox injections to treat overactive bladder and frequent urination for individuals who do not respond well to anticholinergics, a class of drugs to which Oxytrol belongs. Much like Oxytrol, Botox injections will cause the bladder to relax and relieve frequent urination and urinary incontinence. According to Hylton V. Joffe, M.D., director of the Division of Reproductive and Urologic Products in FDA's Center for Drug Evaluation and Research, "Clinical studies have demonstrated Botox's ability to significantly reduce the frequency of urinary incontinence."
© Copyright IBTimes 2023. All rights reserved.