Feast of the Seven Fishes: Facts About Italian-American Christmas Eve Tradition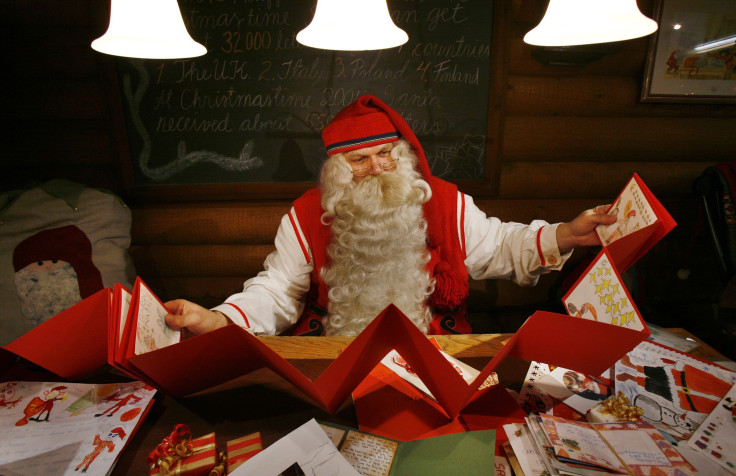 Christmas Eve is one of the favorite holidays for Italian-Americans who love fish. Many celebrate the popular tradition, which has become known as the "Feast of the Seven Fishes." That's right. It's perfectly OK to use "fishes" instead of fish for this banquet!
How the tradition got started and why it's celebrated isn't exactly known. Some say that eating seven different types of fish and seafood represents the seven sacraments. Others say seven different types of fish are eaten to observe the seven days it took God to create the Earth, according to the Bible. Traditions vary depending on which part of Italy one's family hails from, and can even vary from family to family.
It apparently started when Catholics fasted to anticipate the birth of the baby Jesus on Christmas Day. They would refuse to eat until they received Holy Communion during Midnight Mass. That's when "Cena della Vigilia," or the Christmas Eve dinner, would begin! Catholics from various parts of Italy believe that meat should not be eaten on the Eve, which is why Italians indulged in what has now become known as the seafood bonanza, or more accurately, the "Feast of the Seven Fishes."
Since the Bible states that dairy and meat products cannot be eaten, that's why Italian Catholics chose fish. In fact, some families only celebrate the holiday with three different types of fish, which is apparently akin to the Three Wise Men and the Holy Trinity. There are some families who even go as far as eating 13 different types of "frutti di mare," which represents all 12 apostles and Jesus. Others leave off Jesus and Judas, and make 11 different types.
"Esta dei Sette Pesc," as they say in the old country, reportedly started in Naples and Sicily and is actually not typically practiced in the northern parts of the European country. Even if the facts surrounding the holiday are a little murky, here are two absolute facts: It's about family and seafood!
It's a good thing the Bible doesn't mention anything about seafood, so practicing Italian-American Catholics can treat themselves to various different types of "fishes" like calamari (squid), baccala (cod), blue crabs, scallops, pupa (octopus), shrimp, clams, oysters, lobsters and many more on Christmas Eve. Mangia bene tutti and Buona Natale!
Follow me on Twitter @mariamzzarella
© Copyright IBTimes 2022. All rights reserved.
FOLLOW MORE IBT NEWS ON THE BELOW CHANNELS