Fed Chairman Bernanke Encountered Dissent, Minutes Reveal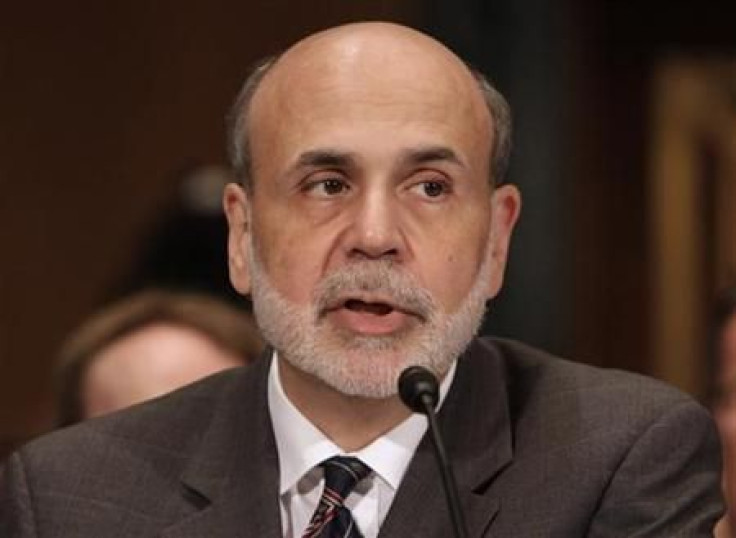 Fed Chairman Ben Bernanke faced dissent in moving forward with aggressive action in response to the U.S. economic slowdown, released minutes from the board's Aug. 9 meeting reveal. The minutes show some Fed officials discussed a more aggressive effort to tackle the slowdown, including another round of Treasury bond purchases, and shifting Fed holdings into long-term Treasury Securities.
But three Fed members opposed any steps to tackle the slowdown, citing fears of sparking inflation, the minutes show. The resulting vote was 7-3, with the three dissenting votes based on the inflation fear. It was the first time in 20 years that many members have dissented.
The minutes were released Tuesday.
Bernanke ultimately pledged to keep rates near zero for another two years as long as the economy remains weak while committing to consider in September more options to help America's slow-growth economy.
When Bernanke spoke in Jackson Hole, Wyo. last week the speech was highly anticipated but in the end he revealed no new details of what further actions might be considered. But Bernanke did indicate the Fed's September meeting will be extended by two days to allow further, deeper discussion on what additional measures might be taken.
Strong accommodation needs to be in place for a substantial period of time, Charles Evans, the president of the Federal Reserve Bank of Chicago, said in an interview on CNBC.
Evans said he supported keeping the rates near zero.
© Copyright IBTimes 2023. All rights reserved.