Fed Meeting Preview: Monetary Policymakers Seen Holding Off On Rate Hike In 'Tactical Delay'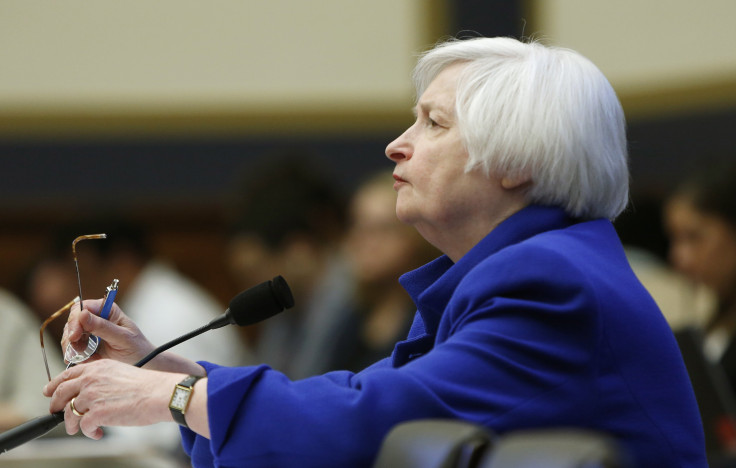 When Federal Reserve Chair Janet Yellen and fellow monetary policymakers conclude their regular interest rate-setting meeting Wednesday, investors will receive a welcome update on the economic outlook facing the nation.
Although analysts expect Fed officials to sound a cheerier note on the economy than in their January meeting, few see the Federal Open Markets Committee (FOMC) pushing interest rates higher Wednesday. Instead, most economists expect Fed policymakers to take a breath in March in what analysts have called a "tactical delay" intended to signal rate hikes may be coming in April or June.
The two-day meeting that concludes Wednesday afternoon will be followed by a press conference by Yellen -- usually a closely watched event for investors and market participants.
Recent economic data have brought mostly good news for the Fed, and the global market turmoil that opened 2016 — and pushed the Fed to reconsider its previous economic expectations in January — has dissipated somewhat. Additionally, a measure of financial stress maintained by the St. Louis Fed has eased off its February highs, though the metric remains elevated.
Such positive signals should give the Fed a reason for optimism, according to Deutsche Bank analysts led by the bank's chief economist Joseph LaVorgna.
"With domestic and international equity markets stabilizing — they are up about 10% from their intra-quarter low — the FOMC statement is likely to strike a modestly more positive tone," the analysts said in a note Tuesday.
On the ground, economic engines continue to fire. Employers added 242,000 jobs to payrolls in February, and the unemployment rate held steady at 4.9 percent — roughly the level that most Fed officials see as the threshold for full employment. Wage pressures also appeared to gather early in the year, though sustained wage growth remains out of reach.
At the same time, core inflation inched closer to the 2 percent benchmark the Fed has deemed healthy. The prices of goods excluding food and energy rose 1.7 percent in the 12 months ended January.
"A credible argument can be made for the FOMC to proceed with the 'flight path' it had previously outlined," wrote analysts at Goldman Sachs, noting that the Fed was "within striking distance of its dual mandate" of full employment and moderate inflation.
Considering the economic fundamentals, a "sigh of relief might be heard at the March FOMC meeting," Bank of America analysts wrote Tuesday. Like Deutsche Bank, Bank of America expects three rate hikes this year, one shy of the four increases Fed officials had projected in December.
With Wednesday's announcement, the Fed will also release summaries of Fed officials' rate expectations known as dot plots, a chart that plots where individual Fed members expect interest rates to be over the near and long-term. Futures based on expectations of benchmark interest rates currently imply almost no chance of a rate increase in March and only one hike by the end of the year. A significant change in that outlook could move the market Wednesday.
The Fed officials' outlook could be complicated by the decision last week of the European Central Bank to move in the opposite direction, plunging interest rates even further below 0 percent. But the ECB's move could also bring relief to Fed officials concerned about the health of the global economy, Deutsche Bank said.
"Further accommodation from the ECB and greater clarity on near-term fiscal and monetary policy in China over the last several weeks should also alleviate some fears about growth overseas," Deutsche Bank wrote in a note.
The Fed is scheduled to announce its rate decision and release economic projections at 2 p.m. EDT, followed by a press conference by Yellen at 2:30 p.m. EDT.
© Copyright IBTimes 2022. All rights reserved.
FOLLOW MORE IBT NEWS ON THE BELOW CHANNELS