Federal Government Tells Banks They Can Work With Marijuana Businesses, So Long As They Report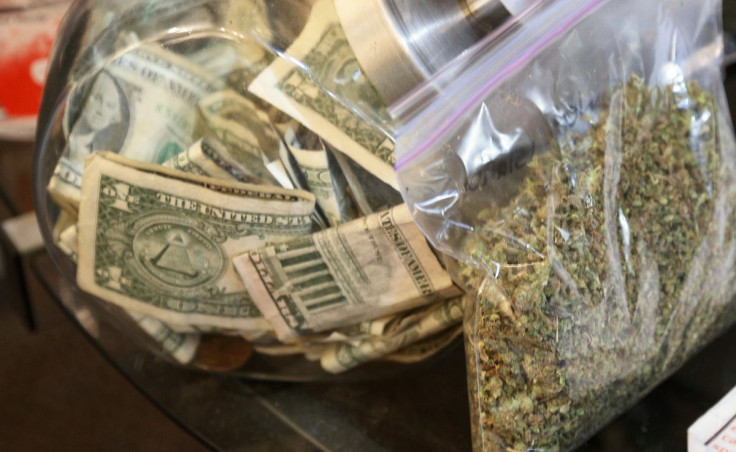 The federal government released a memo on Friday outlining a set of guidelines for banks doing business with legal marijuana operations. The new rules open a path for legal marijuana businesses to conduct normal business and they give banks a "safe harbor" for dealing with those businesses; so long as they follow the government guidelines they will not be prosecuted, even if a business they are banking for is found to be conducting illegal business.
The Department of the Treasury's Financial Crimes Enforcement Network's (FinCEN) guidelines include a requirement of banks to file a Suspicious Activity Report (SAR) for their involvement with marijuana-related businesses.
The requirement comes about because since federal law prohibits the distribution and sale of marijuana, banking with marijuana businesses involves funds derived from a potentially illegal activity, regardless of the state the business is being conducted in.
The FinCEN memo specifically references the Cole Memo of August 2013 that outlines specific policies the Department of Justice seeks to enforce. Those include distributing marijuana to minors, preventing marijuana-related funds to be funneled to criminal enterprises, bringing marijuana to states where it is still prohibited and other enforceable violations.
A SAR sounds damning, but FinCEN outlines three SAR categories specifically for marijuana-related business. The first, a "Marijuana Limited" SAR is to be filed if the bank does not believe the business is breaking any laws (besides the federal prohibition).
A "Marijuana Priority" SAR would be filed if the bank believes a business is violating either the Cole Memo priorities or a state law. A "Marijuana Termination" SAR should be reported if the bank feels the need to terminate the relationship with a business to prevent themselves from being caught up in illegal activity like money-laundering.
The guidelines also says that if a state has "implemented strong and effective regulatory and enforcement systems" to control the marijuana industry, then those state agencies should remain the primary means of addressing marijuana-related activity.
The new guidelines are not laws however. The DOJ still has enforcement power. Marijuana business owners may breathe a sigh of relief knowing they could get a legitimate bank account for their business, but this memo doesn't necessarily mean they will.
The memo creates a lot of work for banks if they want to get involved in the marijuana industry, for some banks it won't be enough to convince them to take the leap. Amanda Averch, director of communications at the Colorado Bankers Association told NBC News the new guidelines aren't enough assurance.
"We don't see that guidance as giving banks a full green light to bank these businesses. We feel the only real and lasting solution is an act of Congress," said Averch.
RELATED: Earlier this week, 18 members of Congress wrote to President Obama to reschedule marijuana from a Schedule 1 substance.
© Copyright IBTimes 2023. All rights reserved.