Feds To Spend $400K On Jet Ski Study While Dropping 1,900 Park Workers' Jobs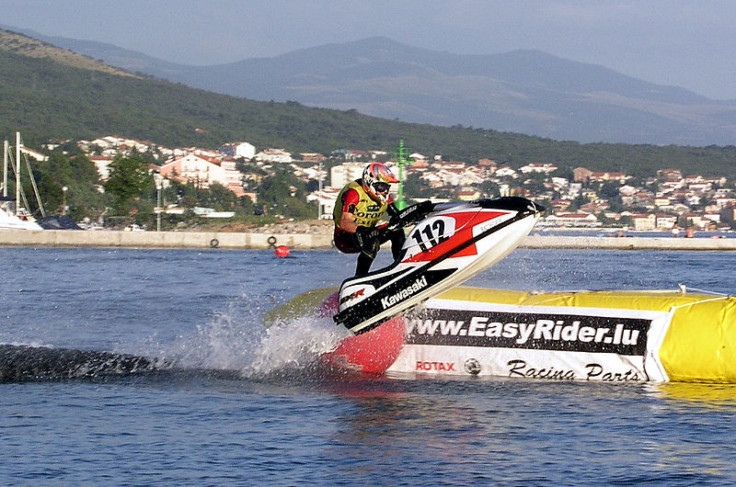 For the federal government, funding jet skiing studies for national parks trumps budgetary challenges in the Departments of Education, Energy, Homeland Security and others.
As sequester spending cuts ranging from defense to domestic programs go into effect, the National Park Service is spending $400,000 for a study regarding personal jet ski use in national park territory.
Meanwhile, the NPS has chosen to cut nearly 13 percent of its staff during the high-volume summer months, leaving 900 permanent positions unfilled as well as cutting 1,000 seasonal jobs out of a workforce of 15,000.
According to Public Employees for Environmental Responsibility, the feds are cutting park ranger staff while spending $400,000 for the study on the impact of personal watercraft, as well as allocating another $100,000 for a commercially sponsored bike race, to justify the need for the activities in national parks. PEER noted funding for the jet ski research is meant to reverse the effects from a July 2010 federal decision to maintain current regulations in designated areas, since the NPS, under requirements of the National Environmental Policy Act, found environmental impacts from personal watercraft use – specifically at Gulf Islands National Seashore in Florida and Pictured Rocks National Lakeshore in Michigan -- to be "inadequate" with "no significant impact."
Seashore Superintendent Dan Brown said the 12 to 18-month long study, costing double the price the NPS typically spends for research, is to make a case for opening more designated jet ski areas for the public.
PEER Executive Director Jeff Ruch said cutting park rangers' jobs while promoting personal watercraft use -- an activity which accounted for hundreds of accidents and 44 deaths in 2011, according to the Coast Guard -- in national parks is "absurd."
"It is downright irresponsible to open sensitive coastal areas to jet-skis without sufficient rangers to police against motorized abuse," Ruch said. He added the NPS wants a "gold-plated study" to prove jet skiing does not harm the environment "to avoid another humiliating judicial reversal" like the ruling in 2010.
In the same vein, the NPS also plans to spend $100,000 on what it calls "listening sessions" in hopes of overturning a ruling against commercially sponsored bike races at the Colorado National Monument. The Coalition of National Park Service Retirees said the spending was contrary to agency policy, not to mention "hard to justify in the face of the budget sequester," where "money should instead go to mission critical operations in the park."
"With the sequester extended through the fiscal year, we are amazed that the Park Service is exercising so little oversight of its contracting for non-essential and frankly dubious 'planning' efforts," Ruch commented. "By redirecting these monies, the agency could hire a good number of seasonal rangers who will be otherwise absent from parks this summer."
News of the jet ski study comes just after President Barack Obama signed the sequestration law at the beginning of this month, imposing $85 billion in automatic spending cuts this fiscal year.
The agencies affected by the automatic spending cuts include the Departments of Agriculture, Commerce, Defense, Education, Energy, Health and Human Services, Homeland Security, Interior, Justice, Labor, State, Transportation and Treasury.
© Copyright IBTimes 2023. All rights reserved.