Ferguson Police Chief Andre Anderson Suspended Three Times At Previous Job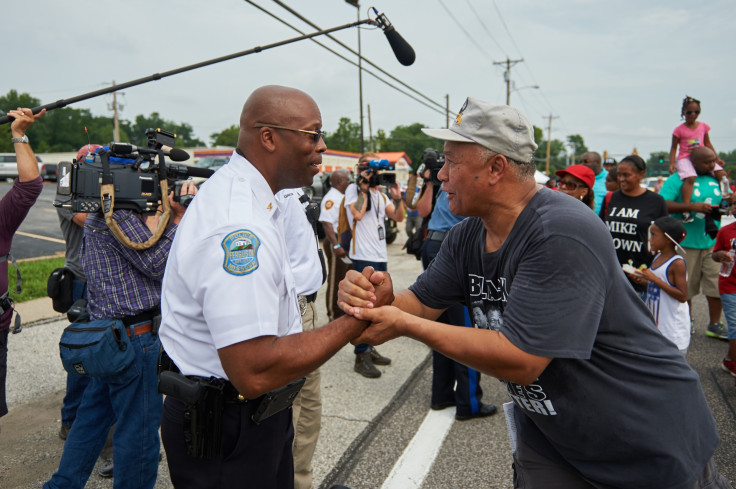 The newly appointed interim police chief in Ferguson, Missouri, has a rocky past, Vocativ reported Thursday. Andre Anderson had an order of protection filed against him and three suspensions from his previous job in Glendale, Arizona, on his record.
During Anderson's 24 years with the Glendale police, he was once accused of falsifying official documents and suspended three times in less than 12 months, Vocativ discovered from Anderson's personnel file, which was obtained through a Freedom of Information Act request.
The order of protection was issued in 1996, when a woman accused Anderson of striking her in the face. There reportedly were no criminal charges filed in the case, and the order of protection was suppressed about six weeks after it was granted, online court records show.
Anderson was suspended without pay for two days in December 1996, for eight days in July and August 1997, and yet again for two days in September 1997. The reasons for Anderson's 1997 suspensions were not entirely clear, and Glendale officials told Vocativ that a human resources policy states that records regarding disciplinary actions can be removed from an employee's personnel file after five years.
The file included some vague information about Anderson's 1996 suspension. During his time on the Glendale force's drug enforcement unit, Anderson incurred "significant problems" that sparked an internal affairs investigation. The investigation discovered that Anderson had been conducting personal business on city time and falsifying official documents, resulting in a two-day suspension.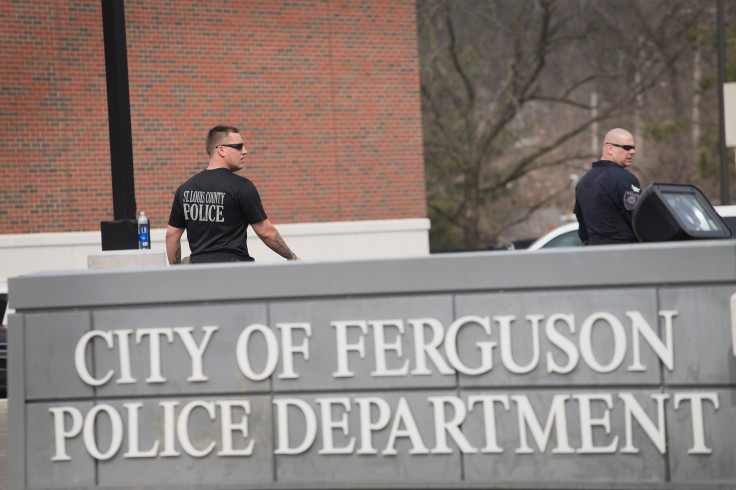 "The allegation about falsifying documents actually involves a situation where Chief Anderson provided information on a mileage report in error, not out of an intentional, malicious action," a representative of Ferguson police said, Vocativ reported. "The information regarding the DEA task force is a personnel issue and should remain so."
Anderson has excelled in his law enforcement career with countless recommendations, the representative added, and he has been promoted numerous times since his suspensions.
"People make mistakes. Bottom line," said David Lind, a former assistant chief of police in Chandler and Tempe, Arizona, Vocativ reported. "But three suspensions in a year is a problem. … At that point, as an officer, you have to ask yourself if this work just isn't for you -- assuming a supervisor doesn't make that decision for you."
Anderson began working as a police officer in 1989, when he joined the Phoenix Police Department. After nine months, he left the department for unclear reasons and briefly worked at a furniture store. Anderson then took a job at the Arizona Department of Corrections for six months, then became a police officer again with the Tolleson Police Department. Seven months later, Anderson applied for the job in Glendale.
Anderson was appointed in July as Ferguson's interim police chief. He is currently on an unpaid, six-month break from his post as police commander in Glendale. He was hired in an attempt to turn the police department around after several resignations. The resignations came shortly after the release of a U.S. Department of Justice report that found a culture of racism in the police department and municipal offices, NBC News reported.
The Ferguson Police Department has been under a microscope ever since a white police officer, Darren Wilson, fatally shot an unarmed black man, Michael Brown, last summer. Demonstrators have continued to protest over racial injustice one year after Brown's death, with some protests ending in violence earlier this week.
© Copyright IBTimes 2023. All rights reserved.