Ferguson Protests: Missouri Governor Triples National Guard Numbers After Violent Night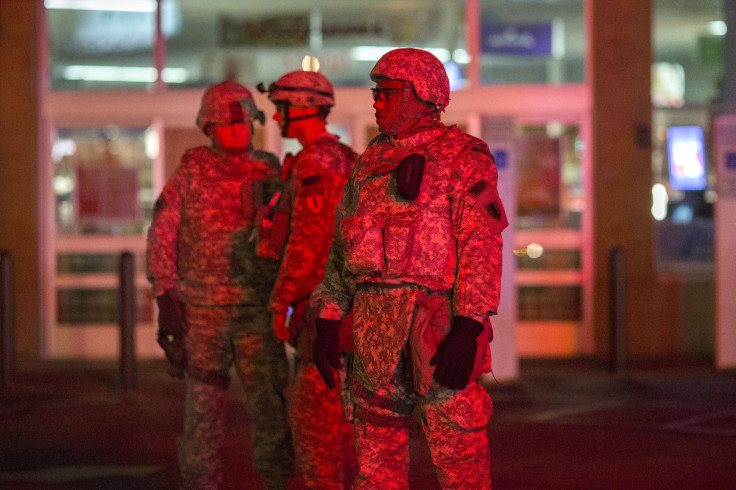 Missouri Governor Jay Nixon said Tuesday that he would triple the number of National Guard troops to be deployed in Ferguson from 700 to 2,200 in order to maintain order amid violent protests that began Monday night in the St. Louis suburb.
The announcement to expand the National Guard presence came after the suburb witnessed a night of violent demonstrations by protesters after a grand jury decided Monday not to indict Officer Darren Wilson in the fatal shooting of black teenager Michael Brown on Aug. 9.
"The [National] Guard's rapid response teams will be positioned so that they are ready to act at a moment's notice if challenges arise. Altogether, there will be more than 2,200 National Guardsmen in the region," Nixon said, in an order announced Tuesday, according to The Kansas City Star. "We are going to continue to up the [National Guard's] numbers here [in Ferguson] to work with the unified command to make sure that we keep things calm and safe."
Late on Tuesday, the St. Louis County Police Department took to Twitter to announce that the department would arrest those who refuse to leave the site of the protests.
The department also said on Twitter that, after a few hours of relative quiet on Tuesday night, a crowd of people turned violent and began damaging property in Ferguson, and also set a police car on fire.
© Copyright IBTimes 2023. All rights reserved.