Ferguson Violence: Black Residents In Michael Brown's Hometown Need Jobs, Economic Opportunities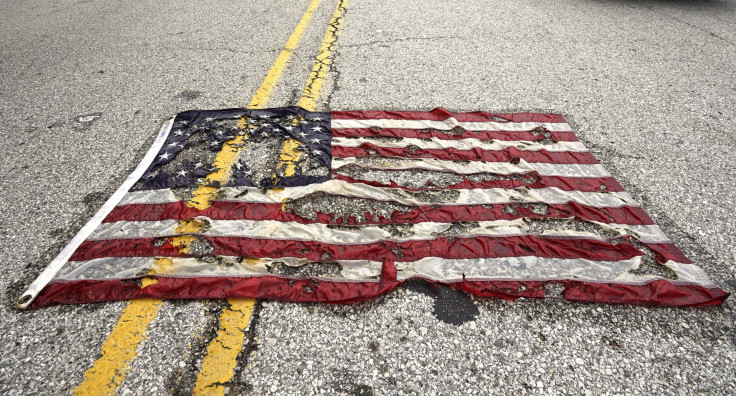 The last thing shopkeepers, diner owners and corporate outposts in and near the St. Louis suburb of Ferguson, Missouri, need is more national attention over local gun violence, says City Councilman Brian Fletcher. Bad publicity also isn't good for the city's residents, especially the young African-American men who need the jobs created by those small businesses and corporations.
In the year since Michael Brown was killed by a Ferguson police officer, community leaders, a business development group and social activists have debated how to address employment disparity between African-Americans and whites, which some say has contributed to tensions between law enforcement and the community. U.S. and regional corporations have committed to bringing a few hundred entry level, blue- and white-collar jobs to the area. But undoing decades of limited economic opportunity for Ferguson's black youth will take time, elected officals and activists said.
"It's a start," Fletcher said of the new jobs. "But I can't be unrealistic. We need much, much more."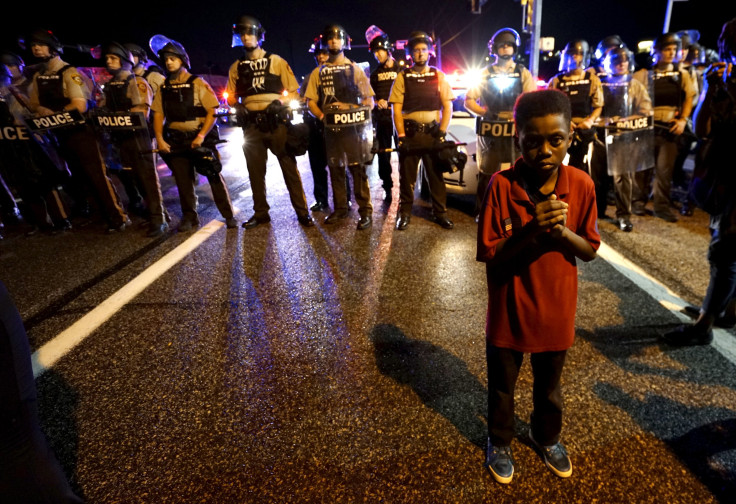 A shooting in downtown Ferguson Sunday night following peaceful protests that marked the first anniversary of Brown's death was potentially a setback for the community that has struggled to recover and attract business to its main streets and entertainment districts since late last summer, Fletcher said. Regional police officials said a black man unleashed a wave of gunfire in the direction of four plainclothes officers of the St. Louis County police department Sunday during the anti-police brutality demonstrations.
The death of Brown on Aug. 9, 2014, set off weeks of sustained protests locally and months of similar demonstrations nationwide. Brown, 18, was shot and killed during a confrontation with former Ferguson police officer Darren Wilson, who was cleared of any wrongdoing. The grand jury decision not to indict the officer saw peaceful protests in Ferguson turn chaotic, with local convenience stores and retail shops looted or gutted by fires and state law enforcement agencies deploying troops in militarized riot gear and firing tear gas indiscriminately at crowds.
Before Brown's Death, Black Unemployment High
The unrest helped to highlight the unfavorable unemployment picture for the area's black residents. In Ferguson, a city of 21,000 that was more than 65 percent black and 28 percent white in 2010, the black labor force is unemployed at a rate of 16 percent, compared with 8.5 percent of whites, according to the U.S. Census Bureau and Bureau of Labor Statistics. The unemployment rate for St. Louis County, which encompasses Ferguson, was 6.2 percent last month, compared to statewide and national rates of 5.5 percent and 5.3 percent, respectively.
Violent Crime Rates in Missouri | FindTheHome
Since the Ferguson unrest, community advocates and business leaders have promised to bring more jobs and economic opportunities to the St. Louis area. "Ferguson 1000," a coalition of business leaders that endeavors to bring 1,000 jobs to the city, attracted approximately 700 people to a job fair at the Ferguson Community Center in July, the St. Louis Business Journal reported. The group, founded by Missouri businessman and former Republican gubernatorial candidate Dave Spence, featured more than 40 recruiters from companies than included Hollywood Casino, Edward Jones and Ikea.
Patricia Bynes, the influential Democratic committeewoman for Ferguson Township and the city, said local, regional and national businesses have stepped up to meet the need since Brown's shooting. "There are small steps in the right direction," Bynes said Monday. "It's not enough to make a huge dent. But we have to take everything that we can get right now."
Companies Commit To Ferguson Amid Unrest
The companies that pledged to bring new jobs to the immediate Ferguson area are still building their headquarters or in the early stages of hiring for major launches next summer. Centene, a healthcare and medical billing firm, announced last September plans to build a claims center on an eight-acre site on Pershall Road in Ferguson. The center would provide 200 jobs with healthcare and retirement benefits, as well as a day care center, a statement from the company said.
Centene, which broke ground on the claims center in January, said it would be hiring for positions ranging from entry-level claims analysts and data mangers to department heads and an operations director. At least three employees working in the U.S. as entry-level claims analysts for Centene made an hourly rate of about $13 or $25,423 annually, according to Glassdoor, an online database that allows workers to anonymously post their pay and rate their employers. Centene did not immediately respond to a request for comment Monday.
The grocery company Schnucks began construction last summer on a $100 million, state-of-the-art distribution center in Kinloch, near Ferguson in northern St. Louis County. The center is expected to bring more than 100 jobs to the area.
Paul Simon, the spokesman for Schnucks, said Monday a "terribly wet" spring had delayed construction, but the center was still on track to open in summer 2016. Simon said an undetermined third party company would be hiring for the positions.
CEO Todd Schnuck said the distribution center was part of a planned local expansion for the company, which has 98 stores in five states, including Illinois, Indiana, Wisconsin, Iowa and Missouri, where it was founded. "Not only is this project a big investment in the north St. Louis County community, it's a major investment in the future of our company and demonstrates our commitment to our customers and to the St. Louis area," Schnuck said.
Small Businesses Hurt By Protests Stay
Even as small businesses make up the vast majority of U.S. employers, according to the federal agency that tracks their growth, officials said they have been wooing larger corporations to the area given their capacity to hire more workers. But the quality of the jobs is as important, if not more important, than the quantity. Longtime Ferguson residents said a key factor in the city's declining rate of homeownership in recent decades is the lack of jobs that pay wages high enough to support a mortgage.
Only a handful of the local businesses that were impacted by the violent unrest have not re-opened in the eight months since the worst of it, said Rebecca Zoll, president of North County Inc., an economic and community development advocacy group that serves the Ferguson area. "Although the crisis certainly hurt their bottom line, the good news is the small business community has really rallied," Zoll said. "The owners of those businesses are very committed to staying put."
The "I Love Ferguson" Committee, a local business development group started after the Ferguson unrest nearly a year ago, planned to launch a charm offensive to offset any negative publicity from protests that may be impacting jobs. It put up $10,000 for a radio commercial to entice motorists to eat at restaurants and shop locally like they used to, said Fletcher, a co-founder of the committee who also once served as the city's mayor.
"We're enlisting celebrities from the area for the radio spot," Fletcher said. "Basically, they'll say, 'If I can come to Ferguson and wine and dine, you should, too.'"
Enlisting Help From Federal Officials
Fletcher said local officials need more help from state and federal agencies to keep economic growth moving in a positive direction. U.S. Sen. Clair McCaskill, D-Mo., has been working with local officials to spur that growth, according to people in her Washington office.
"Claire continues to work with folks on the ground and has been in sustained contact and conversations with community leaders in the St. Louis region, including elected officials and faith leaders, and law enforcement," Anamarie Rebori, a spokeswoman for McCaskill said in an emailed statement.
The Obama administration in April designated St. Louis County a Promise Zone, part of a 10-year government intervention that moves the larger suburban St. Louis area to the front of the line for federal poverty reduction funds. But the program does not directly hand out federal money. Instead it links local communities with federal staff who can help fast track access to certain existing federal funding streams, according to the U.S. Department of Housing and Urban Development, which oversees the program's implementation.
"We really need their assistance," Fletcher said of state and federal leaders. "It's not going to be a fast process. These issues didn't pop up overnight."
FOR FREE to continue reading
✔️ Unlock the full content of International Business Times UK for free
offer available for a limited time only
✔️ Easily manage your Newsletters subscriptions and save your favourite articles
✔️ No payment method required
Already have an account?
Log in
© Copyright IBTimes 2023. All rights reserved.