Fiat Chrysler To Pay Tesla Hundreds Of Millions To Avoid EU Emissions Fines
Fiat Chrysler Automobiles NV (FCA), the world's eighth largest carmaker, will pay Tesla Inc. hundreds of millions of dollars for zero emission credits that will allow it to meet strict new emission rules from the European Union (EU).
FCA will pay for the right to allow Tesla electric vehicles (EVs) to be counted in its fleet to avoid hefty EU fines by 2020. The move will help FCA meet the EU's carbon dioxide emissions target of 95 grams per kilometer by lowering its average from an unacceptable 123 grams.
Pooling with Tesla will also allow FCA to offset carbon dioxide emissions from its cars against Tesla's. The result will be to lower FCA's average emissions of the greenhouse gas (GhG) to a permissible level.
This will also give FCA the time to catch-up to its competitors going all-out for EVs without having to take radical steps to reduce emissions while it does so.
FCA has been relatively slow to adopt electric and hybrid cars. FCA's resistance to EVs is because its former CEO, Sergio Marchionne, has been critical of these vehicles and his opposition has significantly slowed down the electrification of FCA's lineup. FCA currently has only two popular EVs in its lineup: the puny Fiat 500e electric car available only in the U.S. and the Chrysler Pacifica plug-in hybrid van.
FCA, however, has revealed new product plans that include several new hybrid electric vehicles (HEVs) and plug-in hybrid electric vehicle (PHEVs) across all its brands. It will also develop new battery electric vehicles (BEVs) by 2022.
"FCA is committed to reducing the emissions of all our products," said FCA in a statement about the deal. "The purchase pool provides flexibility to deliver products our customers are willing to buy while managing compliance with the lowest cost approach."
FCA formed an open pool with Tesla on Feb. 25, according to media sources that cited a declaration with the European Commission. FCA has refused to reveal the exact amount it will pay Tesla for the emission credits, however.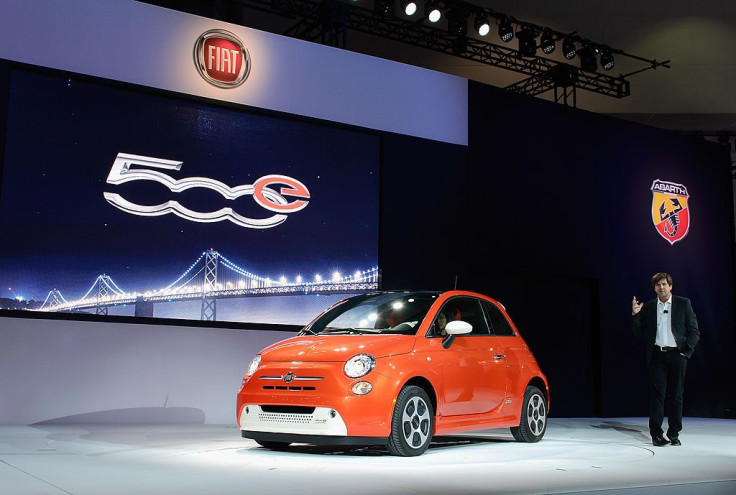 Tesla has made over $1 billion over the last three years by selling emissions credits in the United States, according to its annual report to the U.S. Securities and Exchange Commission (SEC). Regulations allow a manufacturer of zero-emission vehicles to earn credits and sell excess credits to other manufacturers.
The money earned from emissions credits have been a valuable source of earnings for Tesla, allowing it to post quarterly profits when it would have registered a loss.
In 2018, Tesla made $103.4 million by selling zero-emissions credits, and it made $279.7 million in 2017 doing the same thing.
© Copyright IBTimes 2023. All rights reserved.