Fiat Considering Returning Chrysler To The US Stock Exchange Once It Secures The Rest Of The US Automaker From A Union Trust: Report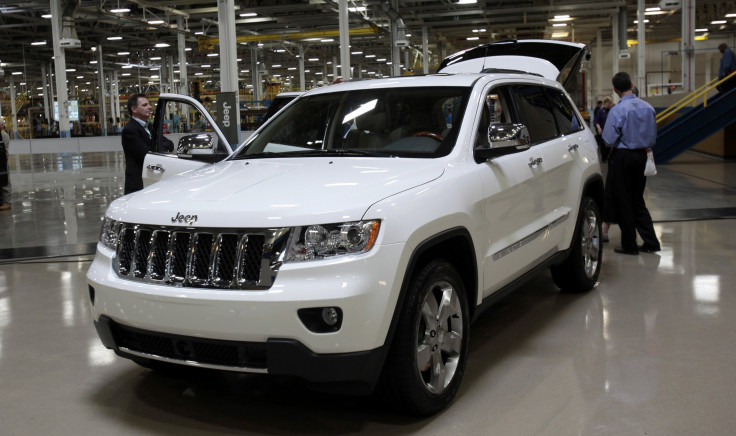 Chrysler Group LLC hasn't been a publicly traded company since German automaker Daimler AG unloaded it on a private equity firm in 2007 after one of the least successful mergers in automotive history.
Now, the current majority owner of the Auburn Hills, Mich.-based carmaker, Italy's Fiat SpA (BIT:F), reportedly wants to make Chrysler public once again by floating shares, either separately from Fiat or as a combined company.
Fiat has been seeking $4 billion in financing to buy the 41.5 percent of the U.S. auto company it doesn't already own from VEBA, a United Auto Workers health care trust, according to Reuters. The company and the trust are currently fighting a legal battle over the value of the stake.
Anonymous sources close to the issue told the Wall Street Journal on Wednesday that after getting sole ownership of Chrysler, Fiat would then move to create a combined company and float shares. If true, the move would be a departure from statements made previously by Fiat's outspoken CEO Sergio Marchionne saying he was not planning an initial public offering.
Details are murky, too. Would Fiat continue to be listed separately in Europe? The company is keeping mum and the sources of the report say Marchionne could ultimately decide against listing Chrysler separately in the U.S.
Combining the two companies, with or without the Chrysler listing in the U.S., would allow Fiat access to Chrysler's cash to offset its losses in Europe. The Turin-based carmaker is heavily exposed to the dismal European car market while Chrysler has been profiting from a strong rebound in U.S. sales.
In March the U.S. automaker posted its 36th consecutive monthly gain; it also saw sales rise 8 percent in the first quarter. Chrysler's Ram Pickup, which had a 24 percent rise in sales last month, is the second-best-selling car in the U.S. The company's Dodge brand booked a 15 percent sales increase last month.
Chrysler sought bankruptcy protection in 2009, two years after Germany's Daimler AG (FRA:DAI) sold Chrysler to private equity firm Cerberus Capital Management. Fiat bought a controlling stake in Chrysler amid the 2008-2010 automotive industry crisis that sent Chrysler and General Motors Company (NYSE:GM) seeking help from the government to stay solvent.
© Copyright IBTimes 2023. All rights reserved.