FIFA Corruption Scandal: Are American Sponsors Bluffing? Sepp Blatter Thinks So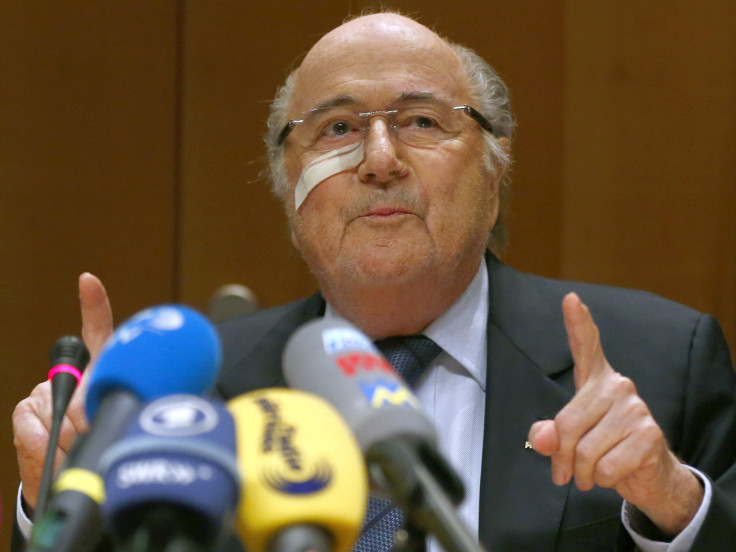 Banned FIFA president Sepp Blatter thinks the group's sponsors are bluffing in their steady calls for change at soccer's global organization. Blatter said he thinks the day that major American sponsors pull out is far away, the Wall Street Journal reported Tuesday.
"Companies, commercial partners are queuing up to get in," Blatter told the Journal. "If the Americans want to leave, others will come. But they don't want to get out ... They won't leave."
Several marquee United States sponsors, notably household names likes Coca-Cola, McDonald's and Visa, have pushed for reforms at FIFA, which has seen a number of officials indicted this year for charges including racketeering and money laundering. Blatter and Union of European Football Associations head Michel Platini were banned for eight years apiece Monday by FIFA's ethics committee largely in connection to a payment of $2 million to Platini from FIFA in 2011.
Mens FIFA World Cup Statistics by Country | PointAfter
"Mr. Blatter's comments do not reflect the gravity of the situation for FIFA and we previously called for him to step down," a McDonald's spokeswoman said to the Journal. "FIFA must now urgently implement robust and meaningful reforms with appropriate independent oversight." Others sponsors either declined comment or pointed the paper to past statements.
In October, sponsors Coca-Cola, McDonald's, Visa, and Anheuser-Busch called for Blatter to step down, and in December they called for independent oversight of FIFA's reform process. The sponsors have not yet pulled their marketing deals. The year has been troubling financially for FIFA, however, with a projected deficit of some $100 million, the U.K.'s Press Association reported earlier this month. The deficit was largely a result of FIFA's inability to attract new sponsors, with the "top-tier" partner slots left half empty and efforts to find regional sponsors were a complete flop. FIFA reported that 28 percent of its revenue from 2011-2014 came from marketing.
Sports business experts noted Monday to International Business Times that Blatter's ban was likely a boost to sponsors looking for a bit of a bright spot in an otherwise gloomy year. "Long-term sponsors must be deeply relieved to see the back of Blatter," said Stefan Szymanski, a professor of sports management and economics at the University of Michigan.
© Copyright IBTimes 2023. All rights reserved.