FIFA Corruption: Sepp Blatter, Michel Platini Banned For 8 Years By Ethics Court; Blatter To Appeal Ruling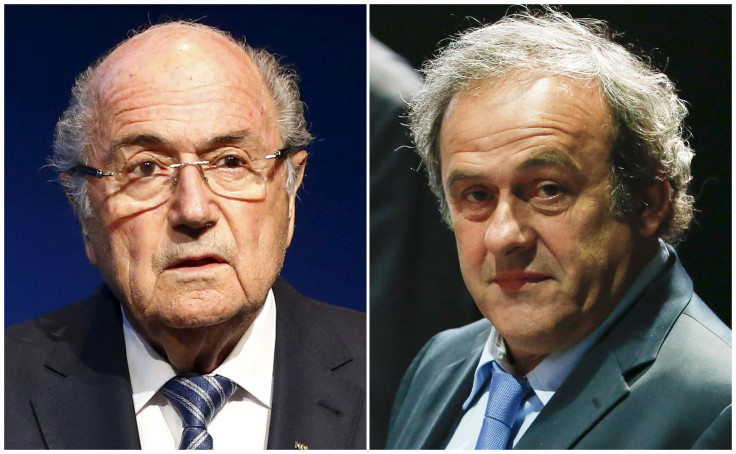 FIFA President Sepp Blatter and Michel Platini, the president of the Union of European Football Associations, were each banned for eight years Monday morning by the FIFA ethics committee. Speaking at a news conference that Blatter arranged ahead of FIFA's decision being made public, he said he will appeal against the ruling to the Court of Arbitration for Sport.
Blatter's corruption charges center on a payment of about $2 million by the soccer's international governing body to Platini, with Blatter's approval, in 2011, when Platini was a consultant to FIFA. The judiciary chamber of the ethics committee ruled Monday that there was no legal basis for the payment, and said that both were guilty of a conflict of interest.
"By failing to place FIFA's interests first and abstain from doing anything which could be contrary to FIFA's interests, Mr. Blatter violated his fiduciary duty to FIFA," the judges said. "His [Blatter's] assertion of an oral agreement was determined as not convincing and was rejected by the chamber."
The judges also said that Platini "failed to act with complete credibility and integrity, showing unawareness of the importance of his duties and concomitant obligations and responsibilities."
Blatter, who said at the press conference that he still views himself as the president despite the ban, responded to the suspension saying: "I am sorry that as President of FIFA I am a punching ball, I am sorry for FIFA, but I am most sorry about me and how I am treated."
He added: "I am suspended for eight years. Me! Eight years. But I will fight, for me and I will fight for FIFA. Eight years, for what?"
In October, FIFA suspended Blatter, Platini and other officials from all soccer-related activities for 90 days while it conducted an investigation into the matter. Blatter was fined $50,250 and Platini $80,400.
© Copyright IBTimes 2023. All rights reserved.