FIFA Sponsor Coca-Cola Demands Sepp Blatter's Resignation From Presidency Amid Criminal Probe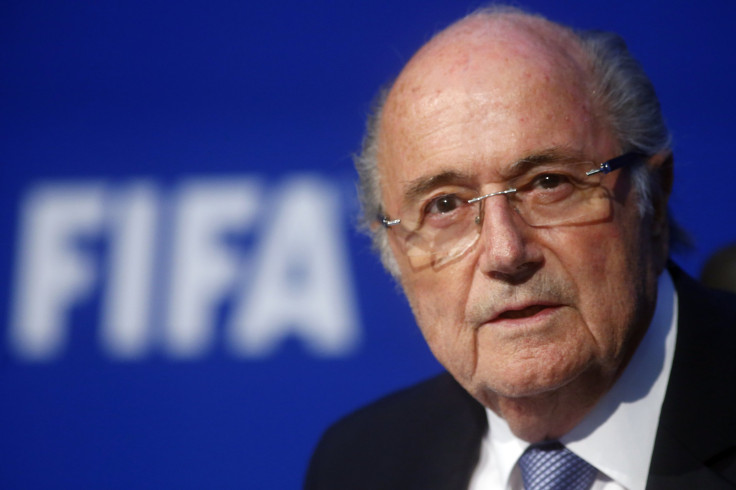 In an unprecedented move, FIFA's most valued corporate sponsors called for the resignation Friday of Sepp Blatter, the embattled president of international soccer's governing body. The request came months after Coca-Cola, Visa and other major FIFA sponsors publicly lobbied the organization to address widespread corruption among its executive branch.
"For the benefit of the game, The Coca-Cola Company is calling for FIFA President Joseph Blatter to step down immediately so that a credible and sustainable reform process can begin in earnest. Every day that passes, the image and reputation of FIFA continues to tarnish. FIFA needs comprehensive and urgent reform, and that can only be accomplished through a truly independent approach," Coca-Cola said in a statement, according to the Wall Street Journal. McDonald's issued a similar statement, stating the company's belief that Blatter's resignation "would be in the best interest of the game." Anheuser-Busch and Visa also called on Blatter to step down.
Coca-Cola is one of FIFA's oldest and most prominent sponsors. The company's relationship with international soccer stretches back to 1974, and Coca-Cola has advertised at every FIFA World Cup since 1950, according to the organization's website.
The sponsors' demands came days after Swiss authorities announced Blatter, 79, was under investigation for suspicion of "criminal mismanagement" of FIFA's affairs. The Swiss attorney-general's office is examining allegations that Blatter awarded World Cup broadcast rights to disgraced former FIFA executive Jack Warner at far below market value, as well as Blatter's vaguely-explained $2 million payment to former advisor Michel Platini just before the 2011 FIFA presidential election.
Blatter has been FIFA's president since the 1990s. The 79-year-old soccer executive won re-election to the post last May, just days after the U.S. Justice Department indicted nine current and former FIFA executives and five marketing executives for their roles in a bribery scandal related to international soccer media rights. After the arrests, several of FIFA's top sponsors asked the organization to submit to independent reform to stamp out corruption. Representatives from Coca-Cola, Visa and McDonald's met with FIFA officials in August to discuss the organization's progress on reform.
Last June, Blatter announced his intention to step down as FIFA's president effective, but vowed to first led the organization's bid at reform. Blatter is slated to formally leave office in February 2016, after a special FIFA Congress elects his successor.
Facing a Swiss criminal probe and a formal FIFA ethics investigation, Blatter has repeatedly proclaimed his innocence from all charges. Despite pressure from FIFA's sponsors, he reiterated through a representative Friday that he will not resign from office.
"While Coca Cola is a valued sponsor of FIFA, Mr. Blatter respectfully disagrees with its position and believes firmly that his leaving office now would not be in the best interest of FIFA nor would it advance the process of reform and therefore, he will not resign," Blatter's attorney said in a statement, according to the BBC.
© Copyright IBTimes 2023. All rights reserved.
FOLLOW MORE IBT NEWS ON THE BELOW CHANNELS