FIFA World Cup 2019: US National Women's Team Preview And Group Play Schedule
It's World Cup time again, and the world will be in a frenzy as the best women's teams from around the world face off from early June to early July. And despite the outcome of the 2016 Olympics, the U.S. is coming in ready to repeat their 2015 World Cup win.
And the U.S. team is coming in with an interesting new approach as it goes for the repeat.
While the U.S. team has historically had a very aggressive style of play, the 2016 Olympics loss has proven to be a catalyst for some slight change in their philosophy. By no means are they ditching the style of play that has produced three World Cup wins and four Olympic Gold Medals, but instead meshing that with a game that has seen an evolution to a more finesse style game.
This is thanks to a blend of newer talent that has grown up playing a more sophisticated style of soccer along with veterans of those championship teams that pushed aggressive play. Blending these styles of players has resulted in a U.S. team with more attacking talent than can be put on the field. That sort of depth also means the U.S. could field fresh legs to push play into the opponent's zone longer than other teams.
As a result, the U.S. is heading into the World Cup as 2-1 favorites. The closest teams following are the host France at 7-2, Germany at 11-2, and England at 7-1.
The first challenge will be getting out of Group F relatively unscathed on their way to try and repeat. For anyone unfamiliar with the setup, the first round of the World Cup is a round robin style play where each team plays three games against the other three teams in the group. Winners receive three points for a win or a single point for a draw. The two teams with the most points move on to the knockout stage, along with the top four third-place teams based on point totals.
But who will they have to face off within the first round of group play?
The first game for the U.S. in Group F will be June 11th against Thailand at 3 P.M. EST/12 P.M. PST on FOX. The U.S. is considered a 96% favorite to win.
The second game will be against Chile on June 16th at 12 P.M. EST/9 A.M. PST on FOX.
The third game will be against Sweden on June 20th at 3 P.M. EST/12 P.M. PST on FOX. It's also worth noting that this is considered the U.S. team's toughest game in group play. The U.S. will also be looking to get a measure of payback as it was Sweden who kept the U.S. from medaling in the 2016 Olympics.
"I don't feel like we're defending that [2015] title, but I think we defend everything all the time. I think we're seen as one of the most consistent teams -- and sort of historically one of the best teams in the world," U.S. winger/midfielder Megan Rapinoe told ESPN. "So I feel like we're always wanting to keep that place in the world. But it feels like, honestly, a totally different team. Obviously the ones that were there, we sort of know that we have that. But you don't get any extra points for defending anything in the past. You need to go win another one."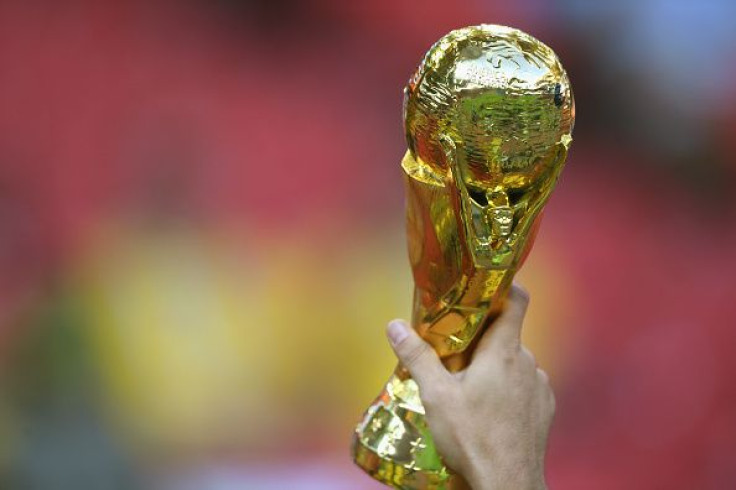 © Copyright IBTimes 2023. All rights reserved.