Filipino ONE Stars Garner Promotion In Brazilian Jiu-Jitsu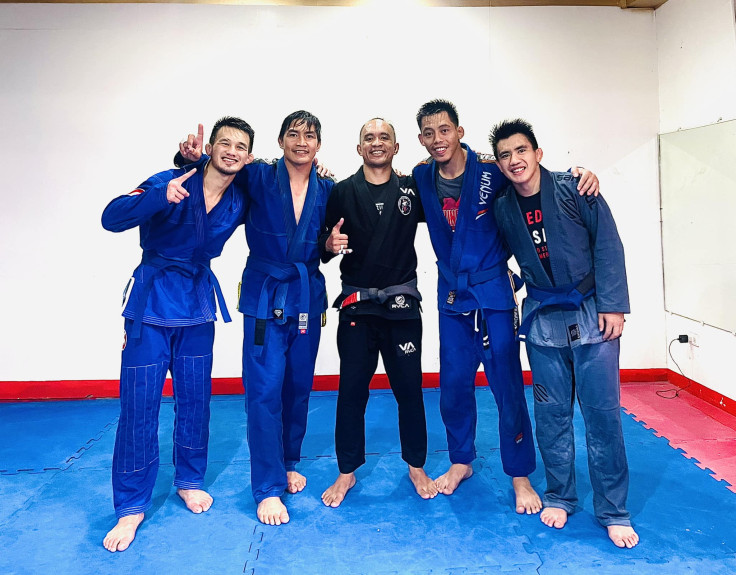 KEY POINTS
Eduard Folayang, Joshua Pacio, and Jeremy Pacatiw were promoted to blue belt in BJJ
Honorio Banario received his second stripe in the same BJJ rank
They are expected to make an important announcement pertaining to their future as a group
Several Filipino ONE Championship superstars have showcased their skills and resilience inside the Circle, and these mixed martial artists are making news once more after receiving well-deserved promotions in Brazilian Jiu-Jitsu (BJJ).
Eduard Folayang, Joshua Pacio, Jeremy Pacatiw and Honorio Banario have demonstrated their dedication and commitment to mastering "The Gentle Art."
Prof. Gibran Langbayan promoted Folayang, Pacio and Pacatiw to blue belt in an open-mat session last June 11 at the Landslide Martial Arts Training Center in La Trinidad, Benguet.
Meanwhile, Langbayan awarded Banario his second stripe as a blue belt, which the former ONE featherweight champion originally received from Prof. John Baylon in 2018.
"It depicts an endless journey of perseverance and discipline. Not quite there yet, but what matters are the lessons learned along the journey," said Folayang about getting a colored belt in the aforementioned grappling discipline.
For Pacatiw, his recent promotion under the guidance of Langbayan has filled him with an overwhelming sense of gratitude.
"I am humbled by the recognition and thankful for the knowledge and support that Prof. Langbayan has shared with us. His expertise and mentorship have been instrumental in my journey," Pacatiw stated.
Langbayan holds the distinction of being the first native of the Cordillera region to attain the rank of black belt when he was promoted by Prof. Leonardo Fernandes in February 2022.
In addition, the 36-year-old Baguio City resident is an active BJJ competitor who has a collection of six gold medals to go along with four silvers and two bronzes across multiple international tourneys.
Langbayan established Baguio BJJ in early 2022 and welcomed Folayang, Pacio, Banario, and even Kevin Belingon to his gym.
In fact, Langbayan conferred the ex-ONE bantamweight titleholder his blue belt this past April.
"His mastery of jiu-jitsu is truly unparalleled. Plus, his understanding of the art and his ability to impart knowledge to his students is remarkable," Pacio said of Langbayan.
Armed with new techniques and experiences, Banario is excited to strap on a pair of four-ounce gloves and strut his wares on the global stage of the sport.
"I can't wait to show off the results of my hard work. I'm hoping to be granted the opportunity to do so before the end of the year," Banario mentioned.
Folayang and company are expected to make a huge announcement pertaining to their future as a stable on Saturday, June 24.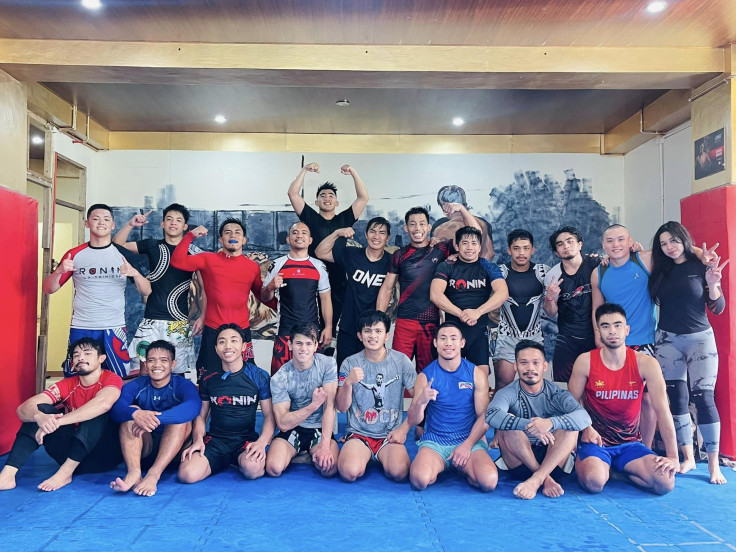 © Copyright IBTimes 2023. All rights reserved.