Final Four: Start Time and Preview for the NCAA Tournament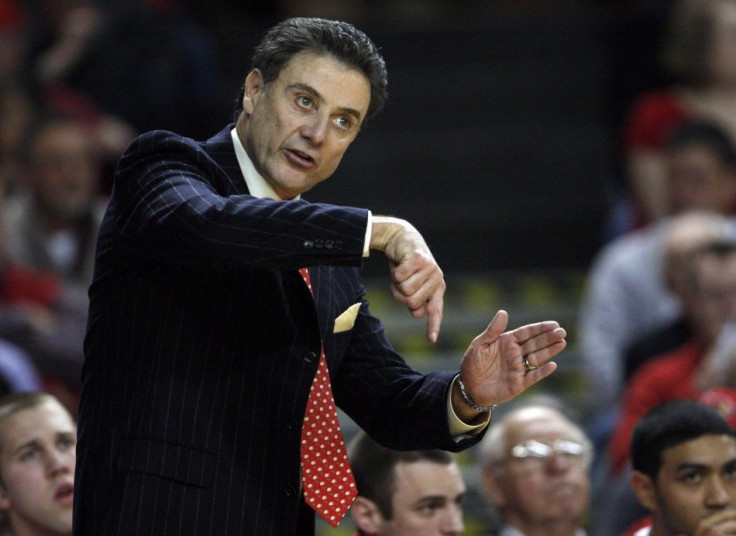 The field that started with 68 teams is now down to just four.
Four of the most storied programs in college basketball history will head to New Orleans for a chance to be crowned national champions.
Kentucky and Louisville will get the Final Four started on Saturday night. The two teams will tip off at 6:09 p.m. ET on CBS.
Even if this game were not in the Final Four, it would still be one of the biggest matchups in college basketball this season. The two schools have a long-standing rivalry but have never met in the Final Four.
The rivalry may be as intense as ever. There's no love lost between Kentucky head coach John Calipari and Louisville head man Rick Pitino. Pitino coached Kentucky in the 1990s and he reportedly prevented Calipari from getting the gig when it opened up in 2007.
The Wildcats and Cardinals faced off on New Year's Eve. Kentucky won 69-62.
Top seeded UK is a heavy favorite to beat fourth-seeded Louisville and win the title. They are 8.5-point favorites over the Cardinals. Freshmen standouts Anthony Davis and Michael Kidd-Gilchrist will probably be the first two picks in this year's NBA Draft.
Ohio State and Kansas will compete in the second game on Saturday night. It's expected to tip off at 8:49 p.m. ET.
This game is expected to be more fiercely contested than the first contest. Both teams were number two seeds in their respective regions. Ohio State is a slight favorite at 2.5 points.
It's a rematch of a regular season contest. Kansas beat the Buckeyes 78-67 on Dec. 10 in Kansas.
This game also features high-profile coaches. Bill Self and Thad Matta are considered to be two of the best coaches in the country.
The Jayhawks and Buckeyes were both fortunate to advance to the Final Four.
Kansas got by North Carolina, who played without Kendall Marshall, their starting point guard. Ohio State beat Syracuse without Fab Melo, their starting center and Big East Defensive Player of the Year.
The winners of the two games will face off on Monday, April 2 at 9 p.m. ET.
© Copyright IBTimes 2023. All rights reserved.