Five Prisoners Released From Guantanamo Bay: Two To Slovakia, Three To Georgia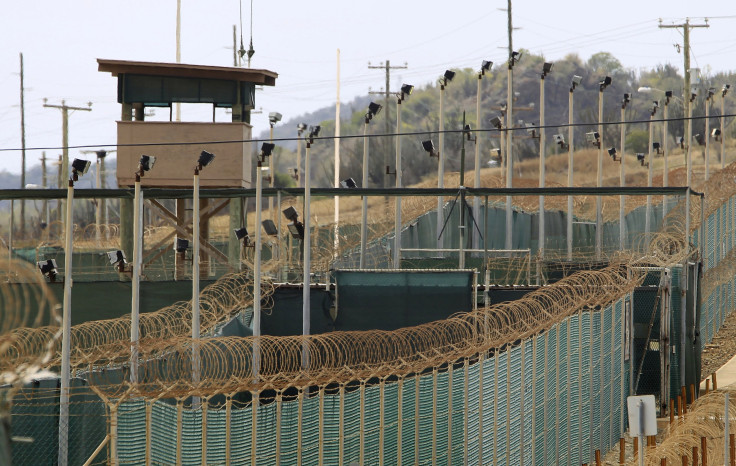 The Department of Defense announced that five prisoners had been released from Guantanamo to other countries on Thursday.
According to two separate statements, two men were released to Slovakia, a European Union country, and three were taken to Georgia, the ex-Soviet country in the Caucasus, leaving the population of Guantanamo Bay at 143, 74 of whom have been cleared for immediate release.
Four of the men are Yemeni and one Tunisian.
A further 36 will continue to be detained without charge along with another 33 who are either to face prosecution or already have.
One of the prisoners, Abdel Al Hakim Ahmad Alhag, who was sent to Georgia, was the first Yemeni man released since 2010. Alhag's lawyer, J. Wells Dixon, a lawyer for the Constitutional Rights Center in New York, said in a statement to the Guardian that the U.S. needs to release the other prisoners quickly.
Two other prisoners, Salah Mohammed Salih Al-Dhabi and Abdul Khaled Al-Baydani, both Yemeni, were also released to Georgia. Hashim Bin Ali Bin Amor Sliti, a Tunisian, and Salim Muhammad Al-Mutari Yafai, another Yemeni, were sent to Slovakia.
The prisoner release comes as part of the administration's decision to rid Guantanamo Bay of its low-level prisoners in 2009, a program that has largely been delayed because of difficulty in finding willing countries to take the men, and successful efforts in Congress to block the transfers.
While it's not clear what Georgia and Slovakia gain from taking in the former prisoners, U.S. State Department envoy Clifford Sloan said, "We are very grateful to our partners for these generous humanitarian gestures," according to a statement. "We appreciate the strong support we are receiving from our friends and allies around the globe."
In total, Georgia has taken six prisoners and Slovakia eight.
The United States had been wavering on releasing additional Yemeni prisoners given that Yemen is in a state of flux politically, according to a Guardian report Thursday. "As we welcome Mr. Alhag's resettlement," Dixon said, "we are reminded that the remaining Yemeni men should be sent home or resettled without further delay."
© Copyright IBTimes 2023. All rights reserved.