Flesh-Eating Bacteria From The Ocean? Necrotizing Fasciitis Coming To US Beaches This Summer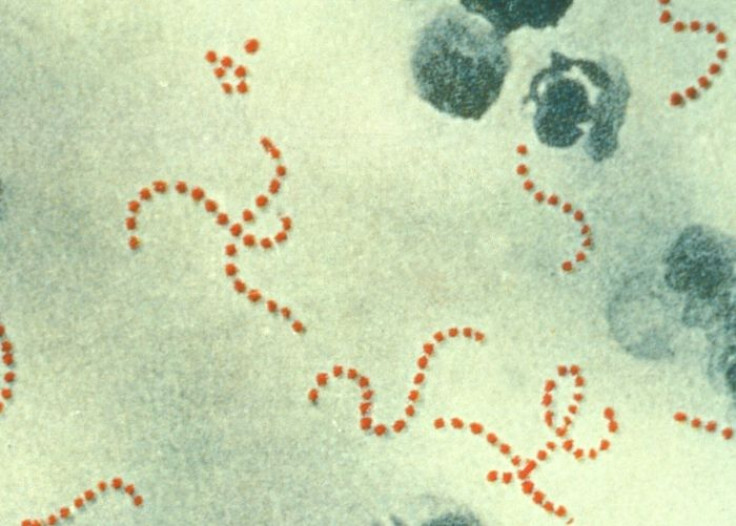 Zach Motal thought nothing about strolling through the waters of Fort Myers Beach in Florida. But 11 hours later, the 46-year-old was doubled over in pain with a swollen, purple foot, having contracted a flesh-eating bacterium that was quickly killing the tissue surrounding his muscles, nerves and blood vessels.
He was soon hospitalized. "They took me up to ICU and within a few hours they were cutting my foot off," Motal told Fox 13 News Tampa Bay on Saturday, referring to the incident that occurred last month. "The doctor said if I hadn't have got here when I did, within four hours I would have been dead…I think something does need to be done, the public does need to be aware that there's a flesh eating bacteria." Motal had contracted a vicious bacterium known as group A streptococcus, which causes the condition necrotizing fasciitis, better known as flesh-eating infection.
Necrotizing fasciitis is caused by different types of bacteria, including one that thrives in warm seawater and belongs to a group of microorganisms known as Vibrio – pathogens commonly linked to foodborne infections associated with eating raw seafood. There are several different kinds of Vibrio bacteria, however Vibrio vulnificus is the one most commonly referred to as flesh-eating. Vibrio vulnificus sent 32 people to the hospital in Florida last year and killed 10, according to the New Times.
Cases of Vibrio vulnificus typically occur during the summer beach season between May and October. There are about 95 cases of Vibrio vulnificus in the U.S. every year, including 35 deaths, according to the U.S. Centers for Disease Control and Prevention.
The bacteria infect humans through open wounds, such as cuts or burns. Beachgoers can contract the bacteria from a wound coming into contact with ocean water. People can also become infected by eating raw saltwater fish or raw oysters. Motal said he had a small cut on his foot, which is how he believed the bacteria entered his body, however it was unclear whether he had the group A streptococcus already on him.
There were dozens of cases of flesh-eating bacteria contracted from beaches along the Gulf of Mexico last year. Thirteen cases were reported in Florida by August 2014, six in Maryland, 10 in Mississippi and four in Texas, according to CNN.
Florida health officials have previously cautioned beachgoers of the dangers of the bacteria. "It's rare, but we wanted to get the warning out there to make sure people are educated about it," Florida Department of Health Deputy Press Secretary Pamela Crane told New Times in July 2014.
Health officials recommend showering after a trip to the beach and disinfecting any abrasions or cuts in order to avoid becoming infected.
Correction: An earlier version of this article incorrectly classified group A streptococcus and Vibrio vulnificus into the same group of bacteria. Both can cause necrotizing fasciitis, however, they are different types of bacteria. Vibrio vulnificus is the bacterium that lives in warm ocean water.
© Copyright IBTimes 2022. All rights reserved.
FOLLOW MORE IBT NEWS ON THE BELOW CHANNELS