Florida governor proposes almost $5-bln spending cuts; 8,700 in state job reductions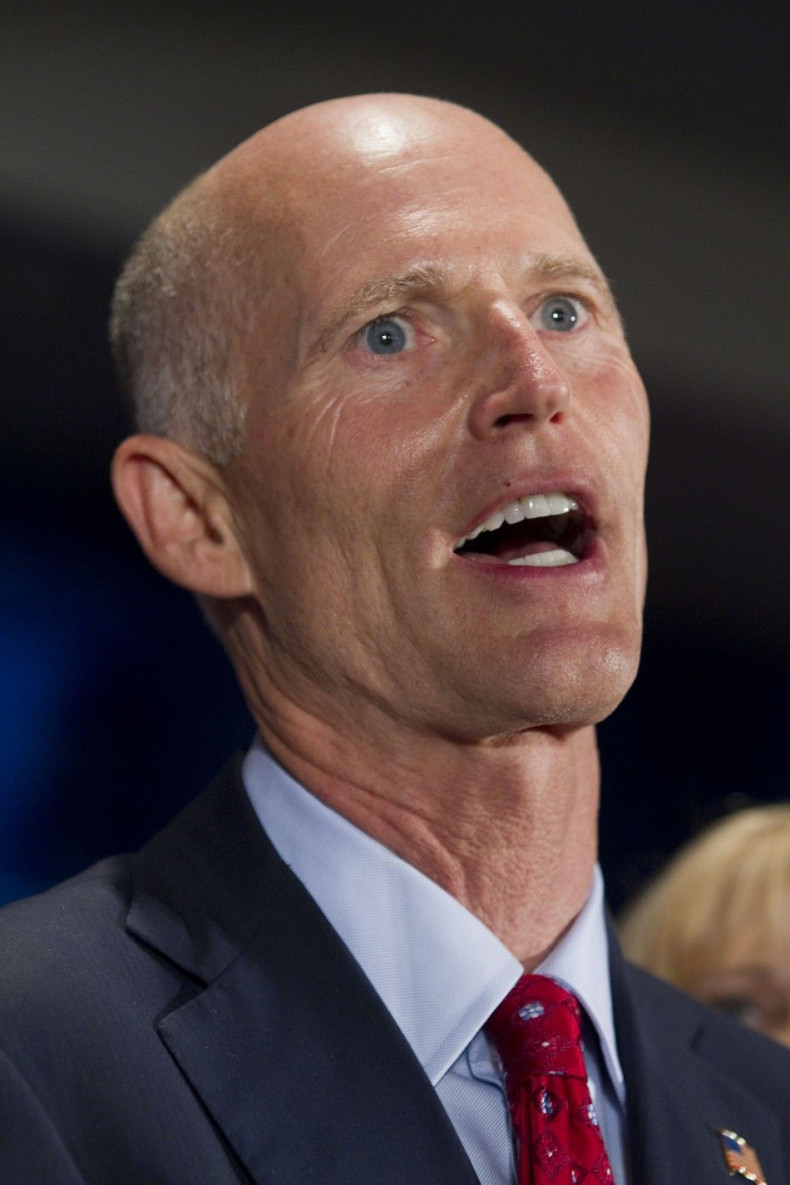 Florida is the latest in a growing line of U.S. states which is proposing massive spending cuts in order to close a wide budget gap, a residue of the Great Recession.
Republican Governor Rick Scott, who was just elected last November in a very close race, unveiled a budget that envisions $5 billion in spending cuts and almost 9,000 jobs slashed from the public sector.
Scott also said the state's corporate income tax rate would be cut to 3 percent from 5.5 percent, and then completely eliminated by 2018. Over the first two years this would amount to $4.1 billion in business and property tax cuts.
In addition, he will require that all of the state's 655,000 government workers enroll in the Florida Retirement System in order to contribute 5 percent of their paychecks to the plan – this measure of expected to raise an additional $1.3 billion. (Florida is the only state in the Union that doesn't require its public employees to contribute toward their retirement).
The governor also proposed reforms to the state's pension program over the next two years: require new workers to enroll in investment plans similar to private sector 401(k)s; close the Deferred Retirement Option Program (DROP) to new participants on July 1, and reduce the annual service credit to 1.6 percent for most members; and eliminate the cost-of-living adjustment on retirement benefits for all service earned after July 1.
Florida has been battered by the collapse in the housing market and now has in excess of 1-million people out of work.
Things will not improve until we figure out how to grow private-sector jobs and shrink the public sector, Scott said.
Government has to get back to its core function -- and only its core functions. As long as 1.1 million Floridians are out of work, we cannot afford government that runs wild with spending taxation and frivolous lawsuits. I've spent a lot of time in the attic, and we're cleaning it out."
He also vowed to constrain the growth of entitlement programs and streamline state agencies.
In a speech at First Baptist Church of Eustis, he took a swipe at the federal government.
Florida has accepted one-time handouts from federal government, allowing state and local governments to spend way beyond their means, he said. There will be a lot of special interests who will decry these cuts, but we are doing this for the sake of our children and our grandchildren.
The Florida legislature will review the governor's budget recommendations this week.
Already , some Democrats in the state are criticizing the spending proposals.
State Senator Eleanor Sobel complained of the large cuts in education
"The number one question businesses ask when they come here is how is the education system," she said.
"If you're cutting money at that level, you're not going to attract the kind of businesses that we want to have."