Florida Man Named Edward Cocaine Faces Drug Charges, Leaves Broward County Judge Speechless: 'I Thought I'd Seen It All' [PHOTO]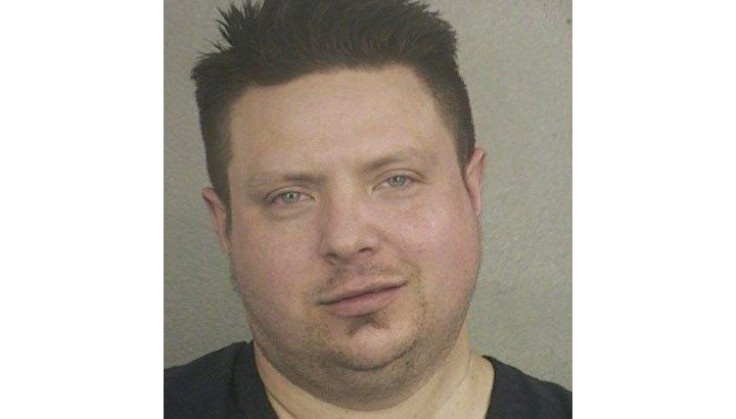 A Florida man named Edward Cocaine is facing -- you guessed it -- drug charges, forcing the judge overseeing his case in bond court to do a double take after reading his last name.
"How about, uh, Edward Cocaine? What?" Broward County Judge John Hurley said as he called the 34-year-old Fort Lauderdale man's case in bond court, according to video of the proceedings obtained by the South Florida Sun-Sentinel.
In the video, a voice is then heard off camera, saying, "In fairness, we thought at first this might not be his given name."
Next, Hurley asks Cocaine his last name, and he confidently exclaims, "My last name is Cocaine."
The video shows Hurley speechless as an off-camera voice says, "It is on his driver's license. I'm not saying he didn't change it ... I don't know."
After chuckles reverberate across the courtroom, Cocaine says, "I'm used to it."
"You know, I thought I'd seen it all," Hurley says. "How many times have the police told you to step out of the car, sir, in your life?"
Cocaine says, "Just about every time I get pulled over."
"Right," Hurley says. "As soon as they go, 'What's your name?' Cocaine. 'Alright smart guy, out of the car.' Right?"
Cocaine's lawyer pleads to get his client released on his own recognizance, but Hurley says he's not ready to do that just yet.
"I'm still trying to absorb this, OK?" Hurley tells the lawyer.
Cocaine then goes into the origins of his last name.
"When my great-grandparents came over here from Greece, they changed it," he said. "So they changed it from [unintelligible] to Cocaine. And that was back in the 1920s."
Cocaine's lawyer then suggests he change it, but the defendant responds, "Well, it's my dad's name. Back then they didn't know, you know?"
"Or maybe your grandparents knew and just didn't tell anyone else, you know?" Hurley says.
The judge eventually releases Cocaine on his own recognizance.
"No cocaine, Cocaine," an off-camera voice warns the defendant. The comment elicited groans in the courtroom.
Broward County court records showed that Cocaine was charged Tuesday with possession of alprazolam, the generic name for Xanax, after a stop in Pembroke Pines, Fla. The charge is a third-degree felony.
© Copyright IBTimes 2023. All rights reserved.