Floyd Mayweather To Train Kids, Inspired By Uncle Roger
KEY POINTS
Mayweather making most out of COVID-19 break
Mayweather starts training future boxers
Mayweather out to continue late uncle's love for boxing
Each time the name of Floyd Mayweather Jr. is mentioned, the first thing that comes to mind is if he will ever return to the ring. Most are aware that the word going around is that the undefeated American boxer has teased a potential ring return this year. Unfortunately, nothing has come to fruition. Among the names mentioned include Manny Pacquiao, someone who has been aching for payback.
However, plans for a ring return are not looking bright right now. The COVID-19 pandemic has altered the course of sporting events and the chances of Mayweather returning to boxing have grown remote. Like most, the 43-year-old is confined to his home to avoid contracting the coronavirus. But instead of lying around or being idle, Money has opted to take up something most boxers usually do once they hang up their gloves - become a trainer.
According to a report from TMZ Sports, Mayweather plans to make the most out of the downtime created by the coronavirus by helping others fall in love with boxing. He revealed these plans in a heartfelt message recently and mentioned how he was inspired to help others quest for greatness that was inspired by his late uncle, Roger Mayweather who passed away on March 17.
"In a time where we must distance ourselves from others, it has allowed me to reflect on how I want to make a difference in people's lives and help them achieve their goals," Mayweather said.
But with Mayweather limited to his home grounds, choices on who would be his first students are limited. There is perhaps no better way to pass it on by starting with the people close to him. His oldest son Koraun and nephew Chris are his first clients and glimpses of how things are going were shared by Mayweather via his Instagram account.
"I am new at training and so far I've been working with people with no boxing experience, therefore we are growing together. But I promise you, I will be one of the best trainers in the world. Inspire and be inspired," Mayweather said in part of that social media post.
As for fighting, it remains to be seen if Mayweather's plans to return to the ring will still materialize. With most urged to stay home and protected, passing on what he knows and learning to be a good trainer is perhaps the next best thing to seeing the boxing icon back in the ring.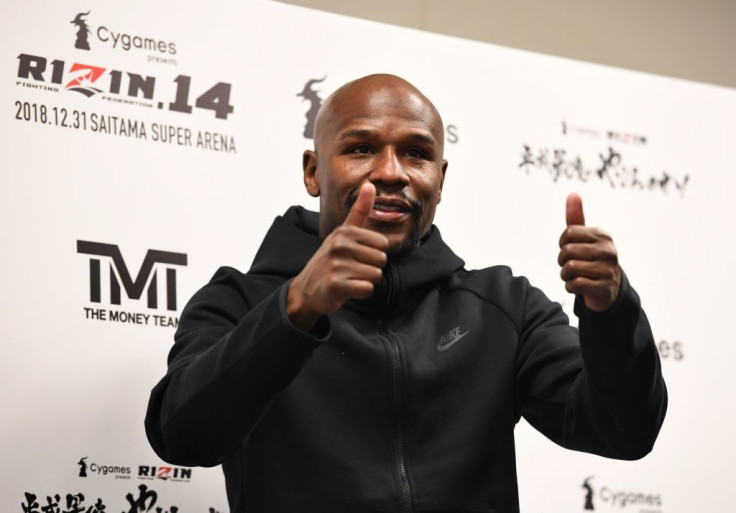 © Copyright IBTimes 2022. All rights reserved.
FOLLOW MORE IBT NEWS ON THE BELOW CHANNELS