MMA Rumors: Cyborg Serious About Boxing, Cage Return Still Happening
KEY POINTS
Cyborg wants to try out boxing
Cyborg not initimdated by Braekhus
Cyborg not shutting door on mixed martial arts
Cris Cyborg remains a name to watch out for in the world for mixed martial arts, especially in the women's division. There is no question that she remains one of the feared and dominant female mixed martial artists but Bellator Women's Featherweight World Champion knows she has plenty of room to improve.
At only 34, Cyborg has a lot of time left in his fighting career. But it appears her next fight will shy away from the cage a bit. According to a report from TMZ Sports, the MMA icon is aiming to fight again but in the boxing ring. And if things fall into place, it appears she is open to facing Cecilia Braekhus.
"Me and Cecilia Braekhus always talk back and forth. But, you know, I'm training," Cyborg said. "I think everyone is gonna be a very good match for me. It's gonna be a great fight. I like to challenge myself. I never look for the easy way. I like to train hard, and make the best fight for my career, for my fans."
For those who may not know who Braekhus is, she is branded as a beast. She is 36-0 and is considered one of the scariest women in the world. Unfortunately, Cyborg is not intimidated by the Norwegian and a clash between the two fighters would be something to watch.
"I always compete in everything, jiu-jitsu, wrestling, MMA, jiu-jitsu, grappling. But, I never got the opportunity [to fight], Muay Thai, I never got the opportunity to fight box. For me, it's gonna be an honor to fight her," Cyborg said.
Cyborg has known to be competitive and wants to be the best in whatever she does. Should she pursue that dream of climbing the boxing ring, Bellator top brass Scott Coker seems pretty fine with it. However, it should be noted that trying out another fight sport does not mean the Brazilian is moving away from the cage. It is all part of appeasing her curiosity, staying fit and possibly adding another dimension to her fighting style. Check out the video below showing Cyborg training with Clarissa Shields.
It was just last Jan. 25 when Cyborg faced Julia Budd at Bellator 238. She won via technical knockout in the fourth round. For now, the 34-year-old is healing up with no official next fight set. And with the coronavirus pandemic upon the world, that may take some time - regardless if it would be mixed martial arts or boxing.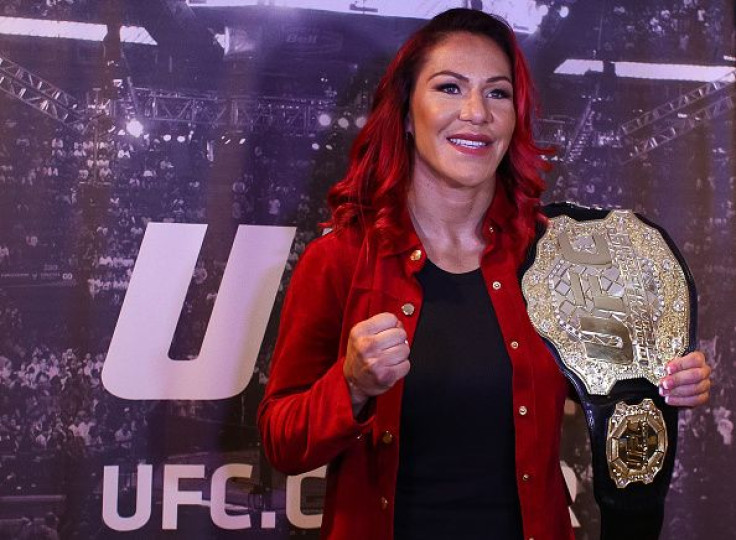 © Copyright IBTimes 2022. All rights reserved.
FOLLOW MORE IBT NEWS ON THE BELOW CHANNELS