Floyd Mayweather vs. Manny Pacquiao: Early Betting Odds For 2015 Fight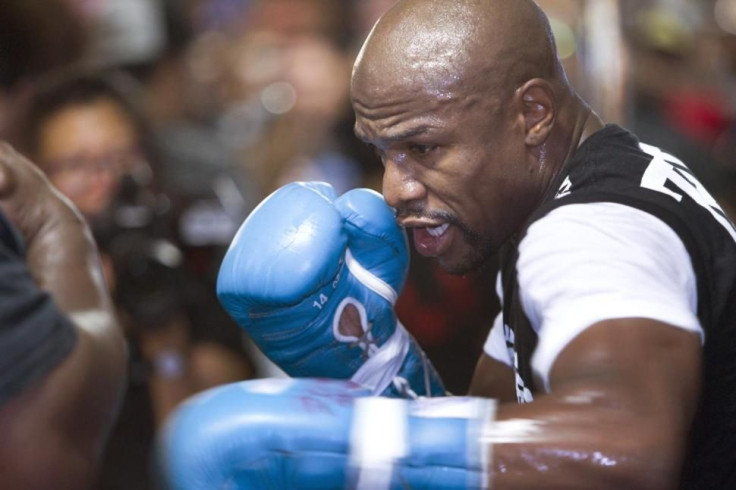 The general public appears to be largely split on the outcome of Floyd Mayweather vs. Manny Pacquiao, but the oddsmakers see the fight differently. Even though the betting odds have moved since the fight became official, Mayweather is still the clear favorite.
Two and a half weeks after Mayweather announced that he and Pacquiao would finally meet on May 2 in Las Vegas, the undefeated boxer is a -225 favorite, according to Bovada.lv. Pacquiao's odds have settled in at +175.
Since the announcement was made on Feb. 20, the betting public has backed Pacquiao. PacMan opened as +225 underdog, with Mayweather getting -285 odds.
Being the underdog is an unfamiliar position for Pacquiao. Prior to his last fight, Pacquiao was a -750 favorite over Chris Algieri. Even in his match with Timothy Bradley in April, against whom Pacquiao controversially lost his WBO welterweight title in 2012, the Filipino star was a -230 favorite to regain his belt.
Mayweather is used to being favored, but not by so little. He was a -1000 and a -800 favorite in both of his 2014 bouts with Marcos Maidana. In September 2013, Mayweather beat Canelo Alvarez in what was expected to be Mayweather's toughest challenge in years. Still, the highest grossing fight in boxing history saw Mayweather enter the bout as a -280 favorite.
No matter who wins the fight, the closest thing to a guarantee might be that it will go the distance. The odds of the fight lasting all 12 rounds are -300, while there are +230 odds that the fight will end early.
Mayweather's last five fights have lasted 12 rounds, and his knockout of Victor Ortiz in Sept. 2011 was controversial due to a quick start. Pacquiao hasn't won by knockout since he beat Miguel Cotto in November 2009, though he was knocked out by Juan Manuel Marquez on Dec.8, 2012. Pacquiao has won three straight fights since being knocked out, all by unanimous decision.
The most likely decision is a Mayweather victory by decision, for which the odds stand at -150. However, if there's going to be a knockout, Pacquiao is considered to be the boxer with the best chance of getting a victory in less than 12 rounds. The underdog's odds of winning by decision, KO or TKO are both +400. Mayweather's odds of winning a knockout are +500.
The mega-fight between Mayweather and Oscar De La Hoya in 2007 was expected to be much closer than the 2015 bout, according to the oddsmakers. Mayweather was a -185 favorite, while De La Hoya got +155 odds in the fight that set the record for most pay-per-view buys. It was the first fight in Mayweather's career that he didn't win by knockout or unanimous decision, getting a split-decision victory.
© Copyright IBTimes 2023. All rights reserved.