Flydubai Flight FZ981 Crash Update: Flight Recorders 'Badly Damaged,' Russian Officials Say Could Delay Investigation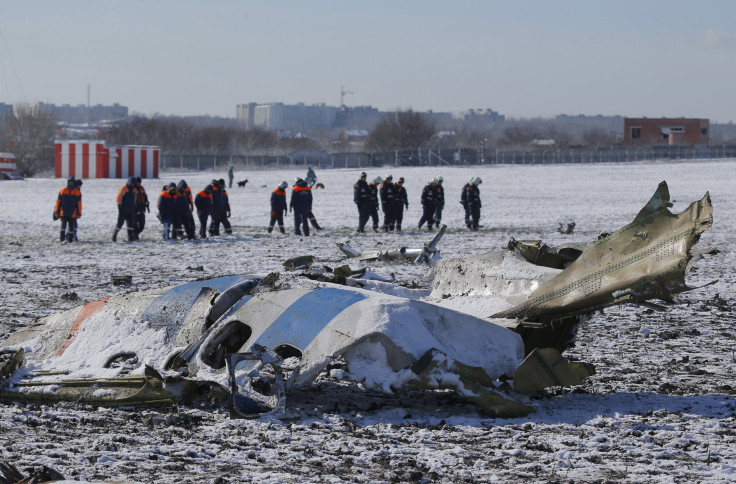 Russian officials warned Sunday the investigation into the cause of the crash of Flydubai flight FZ981 could take weeks because of badly damaged flight recorders.
Approximately 400 people including relatives and locals gathered Sunday in the Russian city of Rostov-on-Don to pay their respects to the 62 victims of the Saturday morning crash. There were 55 passengers and seven crew members on board the flight, operated by the Dubai-based budget airline Flydubai, Reuters reported.
The flight recorders have been recovered from the plane, but officials from Russia's Interstate Aviation Committee said Sunday they were badly damaged.
"In order to begin decrypting of the flight recorders, we have to complete necessary preparations, as the recorders are damaged badly," an IAC representative told Russian state news agency TASS. "We shall finalize those works today."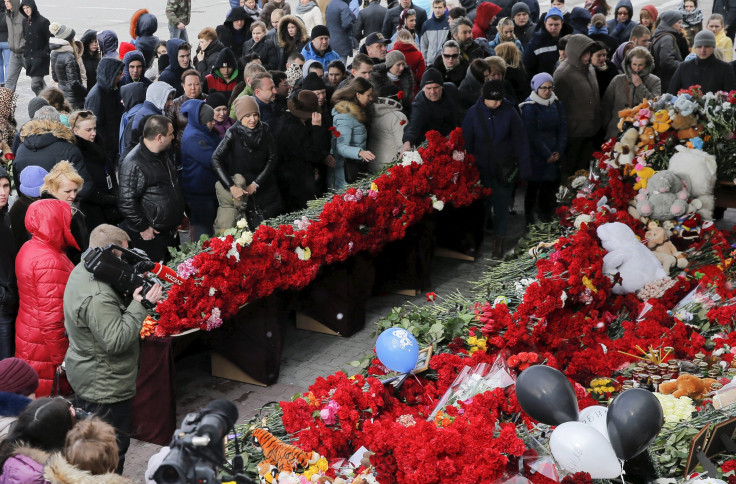 Russian television reported workers had recovered more than 200 pieces of the victims' bodies. Flydubai said it was preparing to make payments of $20,000 per passenger to the families of the victims.
The CEO of Flydubai defended the decision of the pilots to land even though several other flights rerouted to different airports.
"As far as the operation of the flight, the airport was open, it was good enough to operate and it was good enough to land, as per the authorities," said Ghaith Al Ghaith at a news conference in Dubai Sunday.
The Boeing 737-800 crashed at approximately 3:42 a.m. Moscow time Saturday while on its second attempt to land in strong wind and rain conditions. The plane seats 189 people and was less than half-full on its way from Dubai to Russia. Russian officials said they would examine several scenarios including pilot error, equipment malfunctions and weather conditions.
The deputy governor of the Rostov-on-Don region said the airport could be reopened as soon as Monday after repairs to the runway are made.
© Copyright IBTimes 2023. All rights reserved.